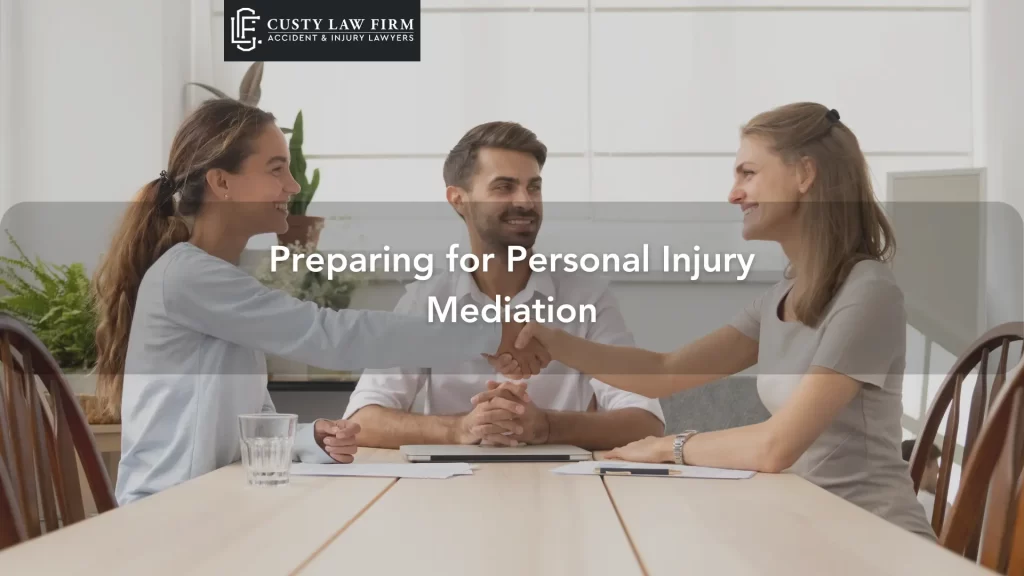 If you've filed a personal injury lawsuit after an accident, you may have been ordered to participate in mediation. Or maybe you heard your Indiana personal injury attorney mention it. The meditation process is a form of Alternate Dispute Resolution. It helps the injured party and the at-fault party reach a compromise settlement. Mediation is voluntary unless a judge orders it in your case.
An experienced Indiana personal injury lawyer can help you learn how to prepare for mediation. Each case is different, so your own attorney may have specific instructions for you.
Mediation, Demystified
The first step in preparing for mediation is agreeing to the process. Mediation is most successful when both sides agree to good-faith negotiations and seek compromise.
Next, both sides agree on a mediator. Mediators are required to be attorneys in Indiana, and they may be former judges with experience in the type of cases they mediate. Each side examines the mediator's credentials and verifies that no conflict of interest or bias exists. When both sides agree on the mediator, a date and time are set.
At the mediation, both sides and the mediator will meet. This can be in-person, in one room, or via a shared video or conference call. The terms of the session are set. That includes signing confidentiality agreements acknowledging that nothing said in mediation may be used in the trial (with a few exceptions, such as undisclosed abuse). This agreement may help open the discussion so both sides can speak more openly.
The role of the mediator is to ensure that negotiations stay focused. They may help guide the discussion toward an effective resolution. They have the power to offer suggestions, and they may provide insight into pathways that may help each side gain empathy for the other's position.
In mediation, you have considerable control over the outcome of your case. You may present a creative alternative solution or offer certain concessions in return for concessions made by the other party. Suppose settlement negotiations fail in mediation, and your case goes to court. In that case, the judge or jury will be the ones who determine the outcome of your case with little input from you regarding your preferences.
You also have the opportunity to pause negotiations and confer privately with your lawyer. Your attorney may note that an offer made in mediation may be better than one a jury could award. Trials can be unpredictable. What your attorney notices during the mediation discussion may affect their opinion of a positive outcome at trial.
If the parties can reach an agreement, either the mediator or one of the attorneys will draft a settlement agreement. Once both parties sign the agreement, it becomes a legally binding contract.
The Neutral Guide: Role of the Mediator
Think of your mediator as a guide to help look at your situation logically instead of emotionally.
A mediator cannot legally bind the parties to the agreement, nor can they favor one side over another. However, they may give a professional opinion if asked. They may ask questions about each party's case. The mediator is responsible for providing a neutral, non-threatening environment where the parties are free to engage in discussions to reach a compromise.
Preparing Yourself for Mediation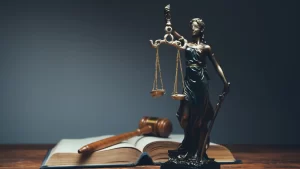 You've been harmed and may be very angry at the other party. If your injuries have substantially changed your physical abilities or quality of life, it is difficult not to let emotion creep into any settlement negotiations. Finding a compromise you can live with can be harder if emotions get out of hand.
Preparing for mediation is essential. You can start by talking to your lawyer about what they expect the other party to say or do. You and your attorney can break down your personal injury claim and identify the most important aspects to you.
For example, you may anticipate needing ongoing medical care or therapy. You could stand firm on asking for a certain dollar amount to cover that care but be willing to accept less money for your pain and suffering. You can also identify areas in your case where you're willing to compromise. This can help you set goals and stick to them.
Your lawyer may have important evidence to support your claim, which may be needed in the mediation. For example, if your doctor recommended months of therapy, you may have a statement from the doctor stating this care is medically necessary.
Finally, remember that meditation isn't a formal court but a professional environment. Dress appropriately, use professional language, and maintain your composure as best you can.
Navigating Tricky Questions: What Not to Say in Mediation
Your attorney can speak on your behalf if you aren't sure what to say or how to phrase it. You can work with your lawyer to say as much or as little as you'd like. Your lawyer can also advise you which questions to answer and which ones they should answer on your behalf.
Avoid accusations and placing blame during mediation. The goal is to reach a compromise for your settlement, not prove the defendant's guilt.
Finally, don't ask for more money or present brand-new evidence in mediation. Your initial demand letter or lawsuit stated the desired amount of compensation. If you ask for more money, the other side may end mediation, and you're back to square one. If you have new evidence, give it to your lawyer first and let them determine the best way to proceed.
Making the Most of Mediation
One of the benefits of mediation is that you have a say in the outcome of your case. With a skilled Indiana personal injury attorney from Custy Law Firm | Accident & Injury Lawyers by your side, you can confidently state your case and demand fair compensation. We can also help you set realistic expectations about the outcome of mediation based on our decades of combined experience litigating personal injury claims.
Do you want to learn more about how mediation can help your personal injury claim? Contact our Indiana law firm today at (219) 286-7361 for a free consultation.
Related Posts
Why Posting on Social Media After an Accident Can Hurt Your Case