You may have heard of "oversharing." The term refers to sharing pictures or ideas too often or posting too much personal information online. Typically, oversharing is simply an annoying habit. However, in terms of the law, oversharing details of your personal injury lawsuit will ultimately damage your case.
The Valparaiso, IN personal injury attorneys at Custy Law Firm | Accident & Injury Lawyers have seen too many accident victims lose a claim by carelessly posting on social media. Oversharing is an unwise practice, especially in injury cases. We recommend you stay off social media entirely until your case is over. To put it simply, anything you post about the accident is oversharing.
Saying the wrong thing or posting a picture of your accident on social media seriously damages your case. You may not recover any compensation for your injuries due to oversharing online. Instead of posting about your incident on social media, contact us at (219) 286-7361 if you've recently been in an accident.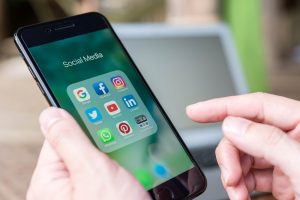 Five Ways Posting Carelessly on Social Media Hurts Your Personal Injury Case
After an accident, you must be mindful of your behavior and how other parties could view your online actions and words. You'll hurt your case in several critical ways by carelessly posting on social media posts by:
Sharing specific details about the accident
Controlling the information the other parties in the case receive, especially insurance companies, is crucial to maximizing your compensation. The only information the insurance companies should receive will come directly from you or your attorney.
Do not post details about the accident or how your case is progressing on social media. This information will get back to the insurance companies. Also, avoid disparaging comments about the other parties involved in the case. The other parties may use these comments to question your integrity and character.
Lastly, do not post any pictures of yourself on social media. The insurance company can use photos of any activity you perform to argue a case against the extent of pain and suffering.
Contradicting yourself
You must be 100 percent consistent in all the information you share in a personal injury case. If you post something on social media that contradicts the testimony you have already given, the insurance companies will use that discrepancy to discredit your case and deny your claim.
Revealing what activities you can do
One of the main things to determine your compensation in a personal injury case is how your injuries limit your ability to perform everyday tasks or activities you used to enjoy. But if you tell the insurance company that your injuries keep you homebound, then post a picture of yourself out with friends, you've given the insurance company an easy excuse to deny your claim.
Sharing information with people you do not know
In the past, insurance companies used fake social media profiles to gather information on plaintiffs in personal injury cases. Even if you think you know who you are talking to online, it could be someone from the insurance company trying to discredit your claim.
Allowing critical information in public posts
While you should not share any information about your injury case on social media, also be mindful of other people's posts. If another person tags you in a public post, that social media post will reveal information that hurts your case.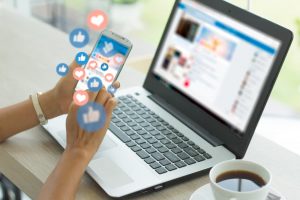 How to Protect Yourself on Social Media After an Accident
The best way to avoid oversharing on social media after an accident is not sharing. However, if you wish to use social media with a personal injury case pending, keep the following tips about posting in mind:
Do not post photos or videos. Others can weaponize these visual elements against you.
Do not post when you are upset or angry, even if your emotions are not unrelated to your injury case.
Do not make any posts on the progress of the case.
Do not make any posts that disparage the defendant or the insurance company.
Do not share your location in any posts.
Contact a Valparaiso Personal Injury Lawyer Today
The Indiana personal injury attorneys at Custy Law Firm | Accident & Injury Lawyers are here to help you recover as much compensation as possible after an accident and can help you avoid making any costly social media mistakes. Call our injury lawyers today at (219) 286-7361 or visit our contact page for a free consultation.