If you have been injured in an accident that was not your fault, you might be entitled to receive financial compensation. You need to speak with a personal injury attorney about your case as soon as possible. This accident does not have to define your life going forward.
The experienced personal injury attorneys of Custy Law Firm | Accident & Injury Lawyers are prepared to help you. We believe your only job right now should be to focus on your healing and recovery. Our legal team can support you through this emotional time so you can move on with your life.
Call Custy Law Firm | Accident & Injury Lawyers today at (219) 286-7361 to talk with one of our personal injury lawyers. We are ready to discuss your case with you. Let us guide you through your options and put your mind at ease.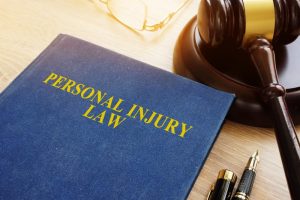 Why Do I Need a Lawyer?
The time after an accident can be painful and frustrating. You may already be facing a growing stack of medical bills. This can be distressing, especially if you are currently out of work due to your injury. You may wonder how you are going to pay for everything and how life will ever return to normal.
The process of pursuing compensation after an accident can be difficult to navigate. The legal system can be daunting. This is where a personal injury attorney can be helpful.
An experienced attorney will be able to take over your case and handle everything for you. They can manage the investigation to determine who was at fault for your injury. There will be a significant amount of evidence that needs to be collected, preserved, and analyzed. This may include items such as police reports, eyewitness statements, medical records, doctor's notes, and drug tests. Your lawyer will be able to take care of all of these for you.
When there are insurance companies involved, pursuing compensation can be complex. Insurance companies have entire legal teams dedicated to finding ways to avoid paying out money to people who have been injured. This is their full-time job. They are known for using misleading tactics to try to take advantage of individuals who are unfamiliar with how obtaining compensation after an accident works.
One way they may do this is by attempting to record conversations with you. They may ask questions that you respond to in a way that implies that you are at fault for the accident. It may seem reasonable to talk with an insurance adjuster on the phone. You may feel that you are not to blame and have nothing to hide. However, you should not do this until you have spoken with an attorney. They can handle all communication with insurance companies.
Insurance companies are also notorious for making settlement offers that are too low. They are hoping that you may not be aware of all the components of compensation to which you may be entitled. These may include:
Medical bills
Prescription medication
Physical therapy
Lost wages
Reduced earning capacity
Emotional distress
Pain and suffering
There are many factors that affect compensation. When you choose Custy Law Firm | Accident & Injury Lawyers to represent you, we will handle all negotiations in your case. We recognize a low-ball offer when we see it. Our attorneys will reject all unfair offers. You can trust that we will fight to pursue the maximum amount to which you may be entitled.
If I Was Partially at Fault for the Accident, Can I Still Receive Compensation?
The state of Indiana uses what is called modified comparative negligence. This applies to both personal injury claims as well as lawsuits. It means that you may still be able to pursue compensation if you are partly at fault.
However, the amount of compensation to which you are entitled will be reduced if you were partly to blame for the accident. Your compensation will be reduced by the same percentage that you are determined to be at fault. This means that if you had $100,000 in compensable losses and were found to be 40 percent at fault, then you could recover only $60,000 in compensation.
Note that the modified comparative negligence law in Indiana only applies if you are not more than 50 percent at fault. If the fault is mostly yours, meaning you are 51 percent or more at fault, you would not be entitled to receive any compensation.
Who Are Custy Law Firm | Accident & Injury Lawyers?
We are a team of personal injury attorneys who serve people in Indiana just like you. We understand that you need help, and you need it now. We are ready to support you today.
Our focus is only on representing individuals, not corporations, insurance companies, or the government. We know how to get results. Our prior clients gladly share their testimonials about their experience working with us.
We work on a contingency basis, which means we only get paid if we get money for you. You can rest easy knowing there are no upfront fees and no fees whatsoever unless you receive compensation.
We invite you to look through our blog that covers a wide range of topics related to personal injury claims. Each case is unique, so it's critical that you speak with us now to understand the specifics and implications of your situation.
Practice Areas
Our attorneys are prepared to handle a variety of personal injury cases, including:
If you have been hurt in one of these or another type of accident, you need to speak with an attorney as soon as possible. We can walk you through the process of pursuing compensation after an accident, so you know what to expect.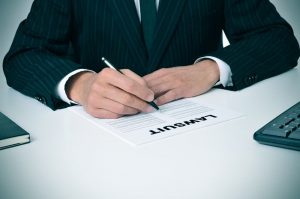 Call Us Now
If you've been hurt as a result of an accident that was caused by someone else, you may be entitled to compensation. You should not have to pay for another person's mistake. We are ready to schedule a free consultation with you. Let us help you make the best decision for your future. Call us at (219) 286-7361 now to talk with a Custy Law Firm | Accident & Injury Lawyers Hebron personal injury lawyer.