September 01, 2022
How Will I Know If I Have a Personal Injury Claim?
Unfortunately, many Americans are hurt in accidents each year. The National Safety Council estimates that there were more than 55 million injuries in 2020. If you were injured in an accident someone else caused, you do not have to face this difficult time alone.
You may wonder if you are entitled to compensation for your injury. Several key aspects must be satisfied to make you eligible to file a claim or lawsuit. An experienced personal injury attorney can evaluate your situation to determine if you have a claim.
You've Been Injured and Have Suffered Losses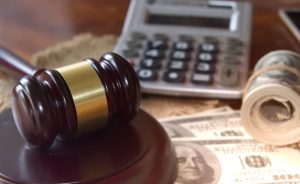 Your injury may result from an accident with a car or commercial truck. The accident may have occurred while you were walking or riding a bike. It could even be that you slipped and fell on someone else's property or were injured by a defective product. Regardless of the specific situation, an accident caused you to get hurt.
To have a personal injury claim, you must have suffered losses. This generally means that you've incurred costs because of the injury. These may include medical bills, physical therapy, and lost wages. You may also have suffered intangible losses that are not associated with a set dollar amount, like emotional distress or pain and suffering.
The Injury Was Not Your Fault
If the accident was caused by someone else, you might have a personal injury claim. Even if you are partially at fault, you may still be able to pursue compensation for your losses. This is the case if you are less responsible for the accident than the other party.
Indiana has a contributory fault law. This means that if you are partially at fault, your amount of compensation would be reduced by the percentage of fault you were assigned for the accident.
For example, you may be found to be 30 percent at fault for the accident. If your compensable losses total $100,000, this amount would be reduced by 30 percent. You could obtain only $70,000.
The Injury Occurred Recently
In the case of an insurance claim, you typically have 180 days or less from the date of the accident to file a claim.
Indiana's statute of limitations identifies a specific period during which an injured person can file a lawsuit. In the case of a lawsuit, you have two years from the accident date. Once this has passed, you can no longer initiate legal action to recover your losses.
Other factors can impact the amount of time you have, such as whether the responsible party is a state government entity. If that's true for you, be sure to discuss how long you have to file your claim against those responsible parties.
How an Attorney Can Help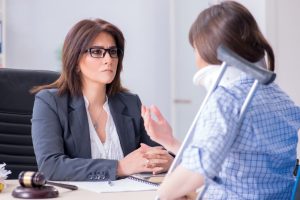 It's important to discuss the details of your case with a personal injury lawyer as soon as possible. They'll know which time limits apply to your case and will make sure that all deadlines are met. In addition, they can build a strong case for you.
Pursuing compensation after an accident is complex. Your attorney will investigate, collect all the available evidence, and determine who is at fault for the accident. There may be insurance companies involved, which can quickly complicate matters.
Insurance companies are known for doing whatever they can to avoid paying money to injury victims. One way they do this is by making unfair settlement offers. They are hoping that you will accept an offer that is less than the amount of compensation to which you may be entitled.
An experienced lawyer can handle all negotiations in your case as they fight for compensation for you. Most personal injury cases are settled outside the courtroom. However, this does not always happen. An experienced personal injury attorney who knows how to get results will be prepared to take your case to trial if negotiations are unsuccessful.
Contact Custy Law Firm | Accident & Injury Lawyers Now
If you've been injured in an accident in Indiana that was not your fault, you may be entitled to financial compensation. You need to talk with an experienced Indiana personal injury attorney about your case. You should not have to pay for someone else's mistake.
Call us today at (219) 286-7361 to speak with a lawyer from the Custy Law Firm | Accident & Injury Lawyers legal team. Our compassionate lawyers can help you understand your options during a free consultation. Call us now.
Related Posts: