South Haven Personal Injury Lawyers
If you have been injured due to someone else's negligence or careless actions, you may be owed compensation for your injuries. An unexpected injury causes not only physical pain but also significant financial expenses, as well as major disruptions to your personal life. The South Haven attorneys at Custy Law Firm | Accident & Injury Lawyers will work hard to pursue full and fair compensation that will help you cover medical expenses and other financial burdens related to your injuries.
The legal process can be complicated, but the skilled lawyers at Custy Law Firm | Accident & Injury Lawyers have experience with many types of personal injury cases. We are compassionate, hardworking, and assertive, and we will fight our hardest to attempt to secure full compensation on your behalf. Contact us today at (219) 286-7361 for a free consultation.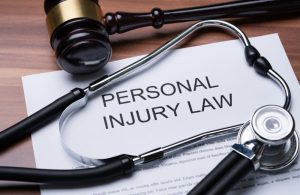 Why Choose Us?
There are many law firms in the area that could help you secure some compensation for your case. At Custy Law Firm | Accident & Injury Lawyers, we go above and beyond what other law firms are willing to do. Although most civil cases are settled outside of court, our firm focuses on preparing each and every case to go to trial in front of a jury. This way, if we are not able to reach a favorable settlement, we are already well-prepared to take the case to trial and fight for full compensation on your behalf.
This careful approach means we will take the time to understand even the smallest details relating to your case in order to make a strong argument. Our lawyers will listen to your needs and learn how the injury has affected your life to get a clear picture of what happened and what type of compensation you may be owed. We will keep you in the loop every step of the way, ensuring that you understand how things are progressing and what your next steps are, which is something our clients regularly thank us for.
Cases We Handle
Custy Law Firm | Accident & Injury Lawyers handles a variety of personal injury cases including:
Car accidents – Car accidents make up the majority of personal injury cases. According to the Indiana Criminal Justice Institute, Porter County had the 9th highest number of traffic collisions in Indiana in 2019. This includes 873 non-fatal injuries and seven fatalities. Many of these collisions were caused by drivers who were intoxicated, distracted, speeding, or otherwise negligent.
Truck Accidents – Truck accidents can be especially devastating since trucks are significantly larger and heavier than passenger vehicles. Trucking companies and their drivers are bound by strict regulations, and when they fail to follow these regulations, the results can be disastrous.
Motorcycle Accidents – Motorcyclists are at an obvious disadvantage in an accident since they don't have the external protection of a vehicle, a seatbelt, or airbags. For this reason, over 70 percent of motorcyclists who were involved in a collision in Indiana in 2019 were either injured (67%) or killed (4%).
Boating accidents – Operating a boat requires skill and good judgment, as any mistakes could be dangerous for passengers on your own boat as well as other boaters. All boaters must exercise caution and take proper steps to avoid accidents.
Bicycle accidents – Cars have a responsibility to share the road with bicycles, and when drivers are speeding, intoxicated, or just not paying attention, they can collide with a bicyclist. The bicyclist often suffers injuries that are much more severe than those of the driver of the car.
Dog bites – Any dog bite can cause disease or infections, and more severe dog bites can be debilitating. Even dogs that are typically friendly can sometimes behave in unexpected ways. Familiar dogs, such as those owned by your family, friends, or neighbors, actually cause the majority of dog bites, which can create an awkward personal situation. Our attorneys will work hard to secure full compensation from the property owner's insurance company, so you don't need to worry about placing a financial burden on your friend or neighbor.
Slip and fall injuries – Business and property owners have a responsibility to keep their property safe. When owners fail to maintain their property or don't install safety features such as adequate railings, they can be held liable for any injuries that occur due to their negligence.
Nursing home abuse – When you select a nursing home for your loved one, you trust that they will be able to adequately provide for their physical and mental well-being. Unfortunately, many nursing homes are understaffed or face other issues, which can lead to the abuse or neglect of their residents.
Wrongful death – If someone else's negligence caused your loved one's death, a wrongful death lawsuit can help recover funds needed to cover funeral and burial expenses as well as the loss of your loved one's income.
Medical malpractice – Patients should be able to count on medical providers for a high standard of care. When providers fail to meet these standards, they can cause patients to suffer from severe injury and illness.
Although these are some of the most common, we also handle other types of injury cases. Even if you feel that your case is too small to involve a lawyer, you could benefit from a free consultation where we will give you an honest assessment of what your case may be worth.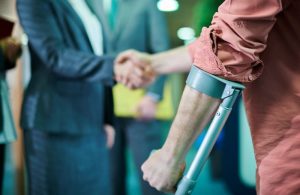 Contact a South Haven Personal Injury Attorney Today
While you are recovering from an injury, the idea of beginning the legal process to secure compensation probably feels pretty daunting. The attorneys at Custy Law Firm | Accident & Injury Lawyers know this is a hard time for you, and we want to help. Although we can't make your injuries heal any faster, we will work our hardest to make the legal process easier for you and attempt to secure compensation that will relieve your financial stress.
Our attorneys are among the best in the area, and we will fight hard for the compensation that you deserve. It is not fair that you should have to suffer because someone else was negligent, and we are in the business of making things right. We would be happy to discuss the details of your case and give you an honest assessment of how much compensation you may be owed. Contact us today at (219) 286-7361 for a free consultation.