If you've been hurt due to an accident in Alida, Indiana, that was caused by someone else, you may be entitled to compensation. You should not be financially responsible for an accident that wasn't your fault.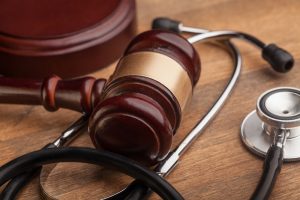 We know that you may currently be facing the most difficult and painful time of your life. We have proudly built our practice on the principle of compassion. Let us fight for you with the kindness and understanding that we bring to each of our clients. You have enough on your plate right now. Worrying about how you are going to move forward and pay for everything should not be added to that list.
Contact us today at (219) 286-7361 to speak with a member of the Custy Law Firm | Accident & Injury Lawyers legal team about your case. We will gladly discuss your options, so you know what to expect and can make the best decision for you.
We Are Here to Serve Our Communities
The communities where we live, play, and work should be places we can reasonably expect to be safe. That's true whether we are traveling on the roads, shopping at stores, or enjoying the great outdoors. Unfortunately, in 2019, there were an average of more than two fatal traffic crashes per day in the state of Indiana.
This means that every day, someone left home and never returned. This type of loss is tragic and leaves families and loved ones picking up the pieces. Even in cases where an individual was seriously injured and survived, they may be wondering how they are going to ever move forward with their life.
Injuries that result from accidents caused by another person can have catastrophic consequences. The impacts can last a lifetime and have lingering costs. The legal process of pursuing monetary compensation after such an injury is complex. There are many aspects involved, and you will need to prove that your injury was caused by the negligence of someone else.
You need an experienced local attorney who will pursue the maximum amount of compensation to which you may be entitled. This is our focus and the reason we have built our two local offices in Valparaiso and Merrillville. We know northwest Indiana, and we understand the needs of the communities we serve.
Do I Need an Attorney?
The legal system is challenging to navigate without an experienced personal injury attorney on your side. The insurance companies handle claims like yours all the time. Because they've been through this process many times, insurance companies know how to use the system's rules to their advantage. Their goal is to avoid paying you money, and they will do this any way they can.
They may try to use misleading tactics, such as trying to get you to make a recorded statement that admits blame or implies you were at fault. It may seem like speaking with an insurance adjuster is no big deal. After all, you know that you have nothing to hide and that you were acting safely. An experienced attorney will be able to see right through the insurance company's attempts to put your case in jeopardy and can handle communications with the insurance adjuster or their attorneys on your behalf.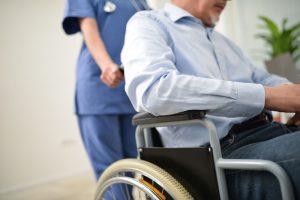 There is a significant amount of evidence that needs to be collected, preserved, and analyzed as your case is built. You will need to prove that it was the negligence of another party that caused your injury. Even once this is established, without a lawyer, you're still at a disadvantage. Insurance companies are notorious for making lowball settlement offers. An experienced attorney will be able to recognize these for what they are: unfair offers that should be rejected.
In contrast, without a lawyer, you may see the dollar amount on a settlement offer and accept it without knowing what that means. These types of settlement offers are often made in hopes that you will accept, even though it may be an unfair offer.
At Custy Law Firm | Accident & Injury Lawyers, we will examine all the components of potential compensation to which you may be entitled. These may include medical bills, physical therapy, prescription medication, lost wages, future earnings, pain and suffering, and emotional distress.
Each case varies, and there are many factors that affect the amount of compensation to which you may be entitled. When you choose Custy Law Firm | Accident & Injury Lawyers, you can be sure that we will handle all negotiations on your behalf as we fight for the full amount that may be legally yours.
Practice Areas
Our focus is on personal injury law, and this is what we do day in and day out. We have deep experience across many types of personal injury cases. It doesn't matter whether you've been injured on someone else's property, in a traffic accident, or in any number of situations. We are ready to take on your case. Someone else's negligence should not define your life circumstances or limit your options. The types of cases we handle include:
Whether your case is relatively simple or more complex, we can handle it all. We understand that each situation is unique, and we will develop a specific approach that fits your case. Our goal is to fight for what is legally yours.
Contact an Alida Personal Injury Attorney Today
If you've been injured in an accident in Alida that was not your fault, you might be entitled to receive monetary compensation. You should not have to pay for someone else's negligence. You need an experienced attorney who will build the strongest possible case for you. At Custy Law Firm | Accident & Injury Lawyers, personal injury law is all we do. We know how to get results, as our many previous satisfied clients will gladly tell you.
Contact Custy Law Firm | Accident & Injury Lawyers today at (219) 286-7361 to speak with one of our attorneys about your case. You can also submit a contact form or use our online chat window. We are ready to take on your case so you can focus on your recovery and what matters most. We don't charge any upfront fees, and you don't owe us anything unless we get compensation for you. Call us now.