Malden Personal Injury Lawyers
Have you been injured due to someone else's negligent behavior? If so, you may be owed compensation for your injuries and other losses. An injury not only causes physical pain, but also emotional and financial suffering, and it can affect your entire lifestyle. When someone causes harm to another person, they need to be held financially accountable for their actions.
The attorneys of Custy Law Firm | Accident & Injury Lawyers may be able to help you recover the compensation you are owed. We are committed to fighting for the rights of accident victims in Malden and surrounding areas. To learn more about how we can help you, contact us today at (219) 286-7361 for a free consultation.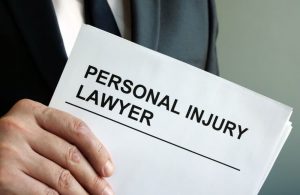 Why You Need a Lawyer
It is possible to receive compensation for your injuries without legal representation, but it is not advisable. You will need to make an insurance claim and the insurance company may offer a settlement if they find that you were not at fault for the accident. However, it is not usually that simple.
Insurance companies have to make a profit, so their proposed settlements are often much less than you deserve. They may also try to prove you were at least partially at fault to reduce your compensation or deny your claim entirely. Under Indiana law, if you were partly to blame for the accident, your compensation can be reduced. The insurance company will have powerful attorneys on their side, and so should you.
An experienced personal injury attorney will be able to help you navigate the complicated legal process, gather sufficient evidence to prove your claim, and assess the scope of your injuries and other losses to request the maximum amount of compensation possible. We will prepare a strong case and stand ready to go to trial if we cannot reach an acceptable settlement outside of court.
Why Choose Us
Unlike large law firms who handle a high volume of cases, as a small firm we are able to focus a great deal of attention on each one of our clients. We will take the time to listen to your story to gain a full understanding of how your injuries occurred and how they have affected you. Our attorneys will then use their vast legal experience to gather evidence and build a strong case on your behalf.
Another thing that sets us apart from other law firms is that we prepare each case for trial from the very beginning. Although most cases are settled outside of the courtroom, this approach ensures that we put forth our best effort to build your case. This way, if the case does go to trial, we do not need to scramble to come up with additional evidence because we have already put in the work all along.
Cases We Handle
Whether you're driving on the roads, walking through a store or other property, or seeking medical care, you rely on others to make safe and responsible choices on a daily basis. When someone instead makes dangerous or poor choices, the results can be catastrophic.
We handle a wide variety of personal injury cases including:
If you were injured in any of these situations or any other scenario where someone else was at fault, our attorneys can help you pursue compensation for your injuries.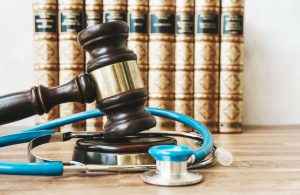 Do I Have a Personal Injury Case?
Being injured does not automatically mean you have a personal injury case. In order to pursue compensation for your injuries, you will need to be able to prove that someone else had a duty to follow certain rules or expectations, that they breached that duty, and that your injuries occurred as a result of their negligence.
For example, if a driver was speeding or disobeyed road signs and caused a car accident, they may be liable for your resulting injuries. When a nursing home fails to follow standard procedures due to staffing shortages and a resident sustains an injury or becomes ill, the nursing home should be held accountable. If a grocery store does not clean up a spill even after employees were notified, they may be liable for your injuries if you slipped on the spill and fell.
Even if you know you were partially at fault for an accident, you may still be owed some compensation. Per Indiana law, you are able to pursue compensation if you were less than 51 percent responsible for the accident, but your compensation will be reduced based on the percentage you were at fault.
If you feel your case is too small to involve a lawyer, it is still worth scheduling a free consultation. There may be legal aspects you are unaware of that could increase the value of your case, and things can come up during the legal process that will make you grateful to have legal representation.
Types of Compensation You May Be Owed
The actual amount of compensation you are owed will vary greatly depending on the severity of your injuries and other factors. In general, you may be eligible for compensation for:
Current and future medical bills
Lost wages
Loss of future earning potential
Psychological treatment
Long term care and rehabilitation
Pain and suffering
Reduced quality of life
If the injury or accident resulted in death, the personal representative of the deceased person's estate may file a wrongful death lawsuit to recover compensation for funeral and burial expenses, lost wages, and other costs associated with their death.
Our attorneys will be able to sit down and help you understand how much your case may be worth during a free consultation.
Contact a Malden Personal Injury Attorney Today
While you are recovering from an injury, you likely have a lot on your plate. Navigating a complex legal process may seem overwhelming and daunting, but the Malden attorneys of Custy Law Firm | Accident & Injury Lawyers are here to help. We will listen to your needs and keep you in the loop every step of the way, so you feel confident about pursuing compensation for your injuries.
Our attorneys operate on a contingency basis. This means that we will not charge you anything unless we successfully secure compensation on your behalf.
Contact the Malden personal injury attorneys of Custy Law Firm | Accident & Injury Lawyers today at (219) 286-7361 to schedule a free consultation.