Sedley Accident and Injury Lawyer
Sedley is a community that offers the best of both worlds. It's close to urban areas like Valparaiso and Chicago. There are eight airports within easy driving distance of Sedley, and there are plenty of opportunities to enjoy the amenities of urban life within a short distance of the town.
Being a suburban area, Sedley also offers the quiet of a more rural setting. With nearby golf courses and other outdoor activities available, there is always something to do in and around Sedley itself. The community offers local attractions and many things to see and do.
Living in Sedley is one of life's pleasures. Unfortunately, life can bring unexpected changes. This is particularly true if you have been injured in an accident or through a product defect. The accident or defect wasn't your fault, but you are now having to deal with the aftermath of someone else's neglect or indifference.
You'll have to spend time recuperating from your injuries. It takes time and energy to do so, and you'll have little extra energy or patience to deal with an insurance company or their lawyers. They may be treating you as if the accident was your fault, even though it wasn't.
What you need is an attorney who will take on the insurance company and their lawyers for you. The Sedley personal injury lawyers of Custy Law Firm | Accident & Injury Lawyers can and will work with you and for you to help you get fair and just compensation for your injuries. Call us today at (219) 286-7361 for a free initial consultation about your case.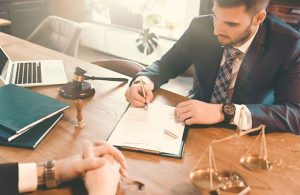 Who Is Custy Law Firm | Accident & Injury Lawyers?
Custy Law Firm | Accident & Injury Lawyers is a personal injury law firm, and our main office is in Valparaiso. We are committed to the best outcome for our clients. We believe in getting to know our clients and providing the best representation possible. We want to get to know you, and we want you to get to know us. We believe communication is important. We believe the law is important. We will use the law as the tool it is intended to be to bring you the compensation you need and want.
Our philosophy is to always assume we are going to trial, so we prepare accordingly. While less than two percent of cases actually go to trial because most are resolved with a settlement, we find that sometimes the best way to get you fair compensation is to take your case before a jury and a judge. We prepare for just an event. We are not afraid of or intimidated by a court setting. We will diligently pursue full and fair compensation for your injuries and losses.
If we can reach a settlement that is satisfactory, we will do so. Our first priority is to do what is right for you. Most of the time, insurance companies want to avoid trials, and sometimes the settlement they offer will be enough to conclude your case without a trial. We will protect your rights and look out for your best interests. Reach out to us today.
Why Should I Use Custy Law Firm | Accident & Injury Lawyers?
Custy Law Firm | Accident & Injury Lawyers is dedicated to people who've been injured due to someone else's carelessness or indifference. We have represented people in:
We have also represented people in cases involving bicycle accidents, pedestrian accidents, fraud, or other cases where someone's indifference or willful disregard caused you to be harmed.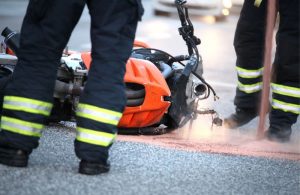 Contact Custy Law Firm | Accident & Injury Lawyers Today
Custy Law Firm | Accident & Injury Lawyers has years of experience handling all kinds of cases where someone else's negligence caused the victim's injury.  Call us today at (219) 286-7361 or contact us online to set up your first consultation with us. We'll hear your side of the story, work with you, advise you about your options, and help you decide on the best plan of action in your case. We will keep you in the loop as your case moves forward, and we will not make a major decision without your input and agreement. We want to represent you against the insurance company and their lawyers.
Call us today at (219) 286-7361. We look forward to hearing from you. We can help.