According to Niche magazine, Aberdeen is one of the best places to live in Indiana. Considered a suburb of Chicago, this community located in the northwest corner of Indiana is home to some highly rated schools that make Aberdeen a wonderful place to raise a family. With its proximity to Valparaiso and Chicago, Aberdeen is never far from urban activities. Residents can enjoy both the city and the open spaces of a suburban setting. Not only is the Aberdeen Golf Club a draw, but the closeness of Lake Michigan and the surrounding countryside allows for outdoor recreation year-round.
But you already know this. Aberdeen has been your home and a place of pleasure for you.
Unfortunately, you've been involved in an accident that has caused you an injury. The accident wasn't your fault, but you're suffering and hurting, nonetheless. You may have already spoken with an insurance company about recovering some compensation for your injuries, and now you are not only hurting physically and emotionally. You're frustrated and angry at the way the insurance company has treated you.
What you need is a lawyer. When you contact the Aberdeen personal injury lawyers of Custy Law Firm | Accident & Injury Lawyers, you will find lawyers that care for you as a person. We can answer your questions and work with you and on your behalf to deal with the at-fault party's insurance company and their lawyers. Don't wait. Call us today at (219) 286-7361. Your first consultation is free.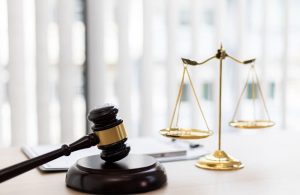 Who Is Custy Law Firm | Accident & Injury Lawyers?
Custy Law Firm | Accident & Injury Lawyers is a well-established leading personal injury law firm. We have represented people like you to help them get just and fair compensation for their injuries. We presume that every client we represent may need to file a lawsuit against the person or people that caused their injuries. Even though most cases involving personal injury cases are settled out of court, sometimes, a trial before a jury and a judge is the best way to get the compensation you need to pay for your medical expenses, lost income, and pain the other person caused. That's why we prepare every case as if it will go to trial.
At law firm, we are concerned about you as a person. We want to take the time to get to know you and for you to get to know us. We believe that we can best represent you when you are not just a name on a file but when we know your aspirations, cares, concerns, and hopes.
Why Should I Choose Custy Law Firm | Accident & Injury Lawyers to Represent Me?
Custy Law Firm | Accident & Injury Lawyers was founded by Brian Custy. Brian has been a hard worker all his life, getting his first paying job while in second grade. He worked his way through high school, college, and law school. Brian graduated among the top ten students in his law school and began work at a well-known law firm in Indiana. He learned personal injury representation from a mentor at the firm and later went to work for Sidley Austin in Chicago. While there, Brian represented institutional clients on an international scale.
Brian founded Custy Law Firm | Accident & Injury Lawyers out of his desire to be closer to his family and to become more available to his clients. The main office is in Valparaiso.
Brian is licensed to practice law in Indiana, Illinois, and Colorado.
What Kind of Cases Does Custy Law Firm | Accident & Injury Lawyers Handle?
Custy Law Firm | Accident & Injury Lawyers is a personal injury law firm representing people like you who have suffered a personal injury through no fault of their own. We represent clients in the following types of claims or cases:
Car accidents – These are some of the verdicts we have won and settlements we have made in car accident cases: $1,085,00 in a van wreck involving an intoxicated driver; $550,000 for a client injured in a collision with a Sheriff's officer; $248,000 for a couple rear-ended at a stoplight; $112,500 for losses in a rear-end collision.
Truck accidents – Truck accidents are more damaging than car collisions simply because the trucks are so much larger than the other vehicles. Not only is the damage greater, but the cases are more complicated. This is because in a trucking accident, there is not only the driver who may be at fault but also the company for whom the driver is working, as well as possible issues with the truck itself or the company who loaded the cargo. Custy Law Firm | Accident & Injury Lawyers can uncover all the possible parties to blame for your injuries and work to bring them to trial or settlement. We reached a $1 million settlement in a case involving a semi-truck.
Motorcycle accidents – Just as truck and car collisions are different, so are motorcycle accidents. Due to the relatively small size and less protection available for motorcycle riders, the damage to the rider and their bike can be greater than in a car collision.
Bicycle accidents – Bicycles are similar to motorcycle accidents in that the bicycle is small when compared to a motor vehicle and offers its rider less protection. The harm can be greater not only in physical terms but emotionally and mentally as well.
Pedestrian accidents – Being struck by a vehicle while walking is the last thing anybody expects. A careless or impaired driver can cause you severe harm if they hit you. Custy Law Firm | Accident & Injury Lawyers will make sure your story is heard and will work diligently to pursue fair compensation for you.
Slip and fall – When you enter a place of business or a home, you expect to be safe. The careless or indifferent property owner or manager that caused your injuries should also be required to cover your costs and loss of income, as well as the pain and suffering you are experiencing.
Wrongful death – To lose a loved one due to another's carelessness or callous disregard is a pain that is doubly difficult to deal with. Whether the death was caused as a result of a collision or a work-related incident, or some other event that should never have resulted in death, someone is liable for the harm and loss you are feeling.
Custy Law Firm | Accident & Injury Lawyers also represents people who have been involved in cases regarding medical malpractice, nursing home abuse, dog bites, spinal cord injuries, burn injuries, product defects, and other types of misfortune caused by others that result in a loss or harm to you.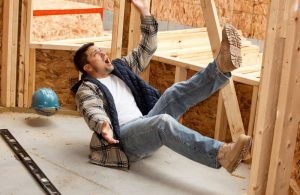 Contact Us Today
Custy Law Firm | Accident & Injury Lawyers at is committed to your cause. Call us at (219) 286-7361 or contact us online to set up a free first consultation with us. We want to hear your story and work with you to get fair and just compensation. We look forward to hearing from you.