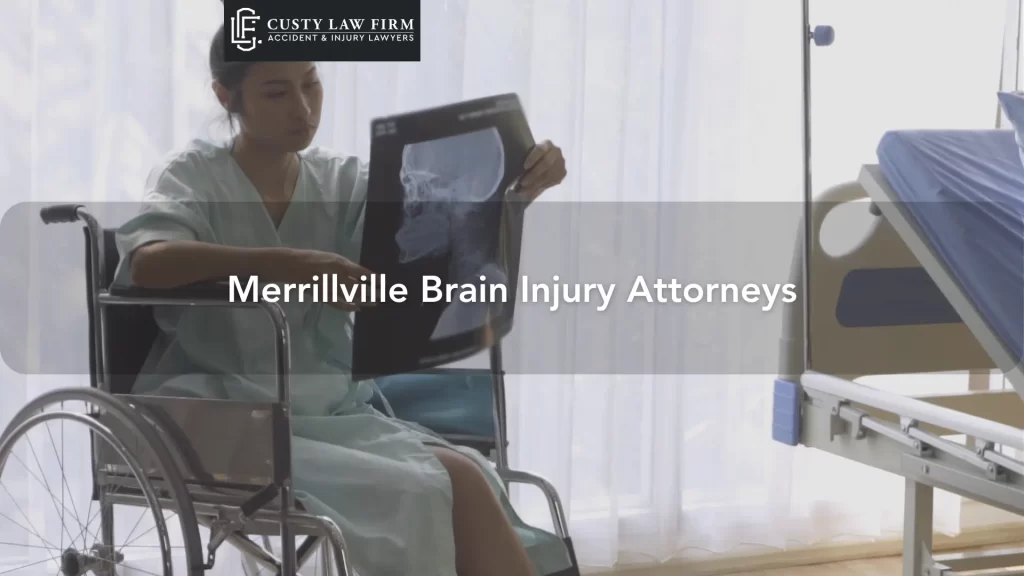 A sudden accident, a swift moment of impact, and your life can change forever. Here at Custy Law Firm | Accident & Injury Lawyers, our Merrillville brain injury lawyers know the devastating reality of traumatic brain injuries all too well. We've seen the shock and pain in our client's eyes as they come to terms with their new circumstances, and we stand beside them every step of the way. You or a loved one may be facing the same situation, with a whirlwind of emotions swirling inside you — fear, confusion, anger, and despair, to name a few. Questions are likely spinning in your mind: Will I ever work again? How can I afford all these medical bills? How do I seek justice for this unthinkable incident? These questions are valid, and you deserve answers.
That's where we come in. Our Merrillville injury lawyers can provide the legal support, advice, and representation you need. Dealing with a traumatic brain injury is tough, but remember, you don't have to face this fight alone. We're here to help shoulder your burden and guide you toward recovery and justice.
What Is a Traumatic Brain Injury?
A traumatic brain injury, or TBI, occurs when an external force disrupts the brain's normal functions. This force could be a sudden blow or jolt to the head or involve an object penetrating the skull. The severity of a TBI can range from a mild concussion, causing temporary confusion or dizziness, to more severe injuries that could result in long-term complications or even death. A TBI can affect a person's ability to think, remember things, move, and even feel, both physically and emotionally.
Types of Brain Injuries
While there's no such thing as a "good" brain injury, knowing about the different types of TBIs and how they occur can help when it comes to determining treatment and identifying how the injury occurred. Some common types of TBIs include:
Concussions: A concussion is a bruise that forms on the brain when it strikes the skull's interior. This type of traumatic brain injury often results from a hard blow to the head or intense, sudden changes in momentum. The impact can lead to various symptoms, such as headaches, dizziness, and memory issues.
Coup-Contrecoup Injuries: When the brain rattles within the skull, it can cause a coup-contrecoup injury. This happens when the brain shakes back and forth, hitting the inside of the skull each time. This intense motion can lead to severe damage, like sustaining multiple concussions quickly.
Shear Injuries or Diffuse Axonal Injuries occur when the brain experiences an intense shake within the skull or undergoes a severe, sharp rotation. Such intense stress can cause nerve fibers within the brain to stretch and tear, leading to brain damage.
Skull Fractures: When someone sustains a hard blow to the head or an object strikes the skull, the skull can break, causing skull fragments to damage brain tissue and blood vessels. Such a fracture can put harmful pressure on the brain, leading to further complications.
Internal Hemorrhages and Hematomas: Both injuries involve internal bleeding in the brain. Brain hemorrhages usually occur when a blow to the skull causes blood to seep from the injury site. On the other hand, hematomas often result from blood clots that get stuck in the brain's blood vessels, causing the blood vessels to burst and blood to pool within the brain.
Edemas: This type of brain injury, also related to skull fractures, is due to unsafe pressure on the brain, typically from a skull fracture. If not treated promptly, the pressure from an edema can cause severe brain damage or even death.
Long-Term Effects of Brain Injuries
One particularly harmful aspect of traumatic brain injuries is that they frequently leave people with long-term health problems. According to Johns Hopkins Medicine, the long-term effects of a traumatic brain injury may include:
Memory Loss
Difficulty Concentrating
Mood Changes
Personality Changes
Sleep Disorders
Persistent Headaches
Sensory Problems
Motor Control Issues
Seizures
Depression
Anxiety
Post-Traumatic Stress Disorder (PTSD)
Chronic Pain
Increased Risk of Neurological Disorders
Communication Difficulties
Social Isolation
Employment Challenges
Most Common Causes of Brain Injuries
Brain injuries can happen almost anywhere, as the only requirements are that someone sustains a hard blow to the head or for something to break through their skull. Some common causes of brain injuries in Merrillville include:
Sports Injuries
Physical Violence
Work-Related Injuries
Explosive Blasts or Combat Injuries
Recreational Accidents
Construction Accidents
Swimming Pool Accidents
Child Abuse or Shaken Baby Syndrome
Gunshot Wounds
Compensation for a Traumatic Brain Injury
A traumatic brain injury can place an enormous burden on you and your loved ones. It's not just about the physical and emotional toll; the financial implications can be equally staggering. Fortunately, when a TBI results from someone else's negligence or intentional harm, you might have the right to compensation. Here are some of the types of compensation you could recover:
Medical expenses, including compensation for future medical costs
Lost wages
Loss of earning capacity
Pain and suffering
Loss of enjoyment of life
Loss of consortium (this refers to the loss of companionship or relations with a spouse due to your injury)
Punitive damages in cases where the defendant's conduct was particularly egregious or malicious.
Deadline to File a Merrillville Brain Injury Lawsuit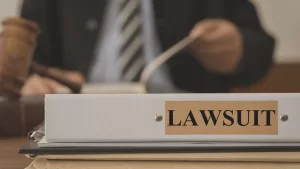 In Indiana, you generally have two years from the date of the injury to file a personal injury lawsuit in the state's civil court system. If you've suffered a TBI due to someone else's negligence, you'll typically have two years to start the legal process.
But remember, certain circumstances can alter this timeframe. For instance, if the injured party is a minor or mentally incompetent, the clock might not start running until they turn 18 or regain competency. Given these complexities, consulting with an experienced personal injury attorney as soon as possible after a traumatic brain injury is essential.
How Our Merrillville Brain Injury Attorneys Can Help
Facing a traumatic brain injury can feel like navigating a storm alone, but remember, you don't have to. An experienced personal injury attorney can be your compass, guiding you through complex legal waters. They can help you understand your rights, fight for the compensation you deserve, and advocate for your best interests.
Let one of our experienced attorneys shoulder your legal burdens as you focus on your recovery. Call (219) 286-7361 today or complete our contact form for a free case evaluation.