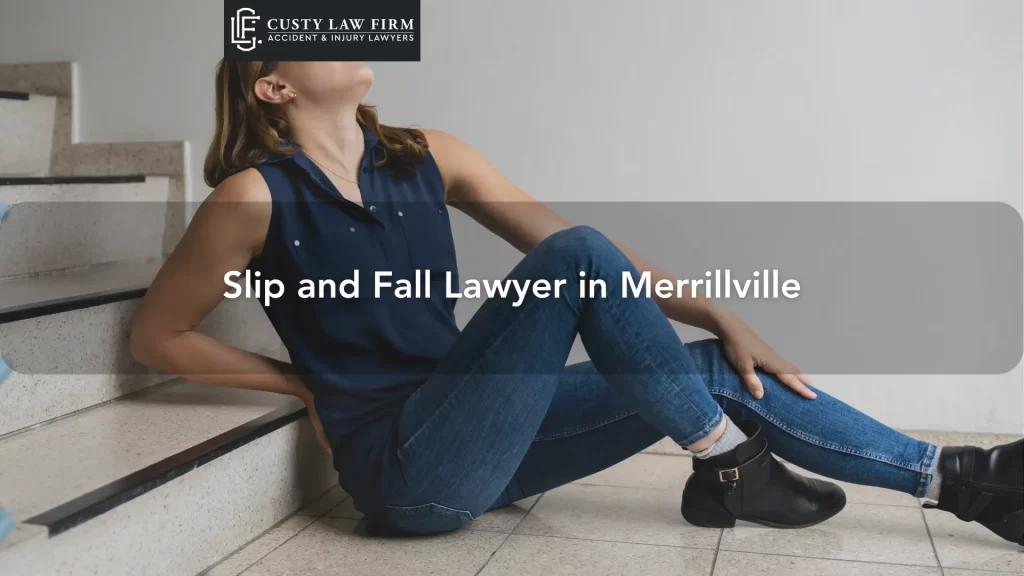 Were you injured in a slip-and-fall accident on someone else's property? Are you facing mounting medical bills, lost income, and other expenses due to your injury? If so, you could be entitled to seek compensation for your losses. You should not shoulder the burden of injuries that somebody else caused. 
At Custy Law Firm | Accident & Injury Lawyers, our personal injury attorneys have extensive experience handling and winning slip and fall cases. We seek justice and financial relief for people injured in slip and fall accidents. Our team of dedicated personal injury lawyers will listen to your story, explain your legal options, and guide you throughout the process of pursuing compensation. Let us handle the legal details so that you can focus on healing from your injuries. Contact Custy Law Firm | Accident & Injury Lawyers today for a free consultation at (219) 286-7361 or online. 
Where Do Slips and Falls Occur?
Slip and fall accidents can happen almost anywhere, but there are specific locations where they're prevalent:
Retail stores – Wet floors, cluttered aisles, or loose carpeting can lead to slips and falls.

Workplaces – Slip and fall accidents are unfortunately common on worksites, especially those involving physical labor, like construction sites.

Private homes – It's possible to suffer a slip and fall at someone's house. You could slip on a wet kitchen floor, for instance.

Public sidewalks and parking lots – Cracks, ice, or poor maintenance can create hazardous conditions that increase the chances of slip-and-fall accidents. 

Restaurants and hotels – Spills, inadequate lighting, and uneven flooring contribute to numerous accidents at restaurants and hotels. 
What Are Common Injuries in a Slip and Fall?
A slip-and-fall accident can lead to various injuries ranging from mild to severe. Some of these injuries result in life-altering consequences for victims. Some common injuries from slip and falls include:
Fractures, especially to the wrists, arms, and hips

Head injuries, including concussions and other traumatic brain injuries (TBIs)
Back and spinal cord injuries, which can lead to chronic pain or even paralysis

Cuts and bruises, which can cause significant pain and inconvenience
Who Is Responsible for Slip and Fall Cases?
Parties who control or own the property where the accident occurs are often liable in slip and fall cases. Liability in slip and fall cases can be complex. It may involve more than one party, so hiring a lawyer can be crucial to determining who is responsible for your injuries. Depending on the specifics of your case, responsible parties could include:
Property owners – Owners of both residential and commercial properties are responsible for maintaining a safe environment.

Business operators – Businesses, like retail stores or restaurants, must keep their premises safe for customers.

Landlords – Landlords may be held accountable for accidents due to poor maintenance of their rental properties.

Municipalities – In some cases, city or town councils may be held liable for accidents on poorly maintained public sidewalks or parks.

Employers must maintain a safe working environment to prevent slip and fall accidents.

Hotel managers – Managers of hotels have a responsibility to ensure all public and private guest areas are safe and free from hazards that could cause slips and falls.
What Evidence Can Prove Fault in a Slip and Fall Case?
Proving liability in a slip-and-fall case requires plenty of evidence. An experienced attorney can swiftly collect and preserve the evidence to build a strong case. Here are some crucial pieces of evidence that attorneys collect to prove fault in these cases: 
Accident reports – If an accident report was made during the incident, such as a police report or incident report from a business, it could be critical evidence.

Photographs or video surveillance – Photos of the accident scene showing the hazardous condition that caused the fall can be very beneficial. Similarly, surveillance footage can provide a clear picture of what happened.

Witness statements – Witnesses can provide crucial testimony about what they saw, supporting your account of the incident.

Medical records – These can establish the link between the fall and your injuries, demonstrating the severity and implications of your injuries.

Maintenance records – If a business or property owner fails to maintain the premises properly, these records can serve as evidence of negligence.

Weather reports – For outdoor falls, weather reports can be helpful to show conditions like ice or snow that contributed to the accident.
What Compensation Can I Get in a Slip and Fall Case?
Every case is unique, but victims of slip and fall accidents may be entitled to different types of compensation for their losses, including the following; 
Medical expenses, including hospital bills, surgery costs, rehabilitation, and any future medical expenses related to the accident

Lost wages if the injury prevents you from working while you heal or prevents you from returning to work

Pain and suffering, including physical discomfort and emotional distress caused by your injury

Loss of enjoyment of life if your injury affects your ability to enjoy daily activities or hobbies
How Can a Personal Injury Lawyer Help Me?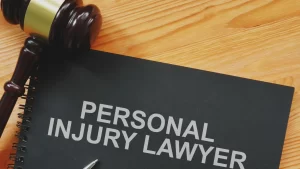 A personal injury lawyer in Merrillville can be crucial to getting the best outcome in your slip and fall case. At Custy Law Firm | Accident & Injury Lawyers, we have extensive experience helping those injured in slips and falls pursue the compensation and accountability they deserve. When you hire our legal team, we can help you by:
Providing sound legal advice – We will explain the law, your rights, and the best legal options for your situation. We will answer all your questions and keep you updated at every step.

Investigating the slip and fall – Our team will conduct a thorough investigation to gather the necessary evidence to prove liability and build a solid case.

Negotiating with insurance companies – We will handle all discussions, negotiating aggressively to seek a fair settlement. 

Representing you in court – Should settlement negotiations fail because insurers offer a lowball settlement, we will take your case to trial and vigorously represent your rights and interests. 
Contact Our Personal Injury Attorneys in Merrillville Today
If you or a loved one suffered a slip and fall on someone else's property, you can seek compensation for injuries and related losses. At Custy Law Firm | Accident & Injury Lawyers, our dedicated lawyers can help you pursue financial relief and accountability from those who harmed you. Call us at (219) 286-7361 or contact us online for a free consultation.