Merrillville, IN, Spinal Cord Injury Lawyers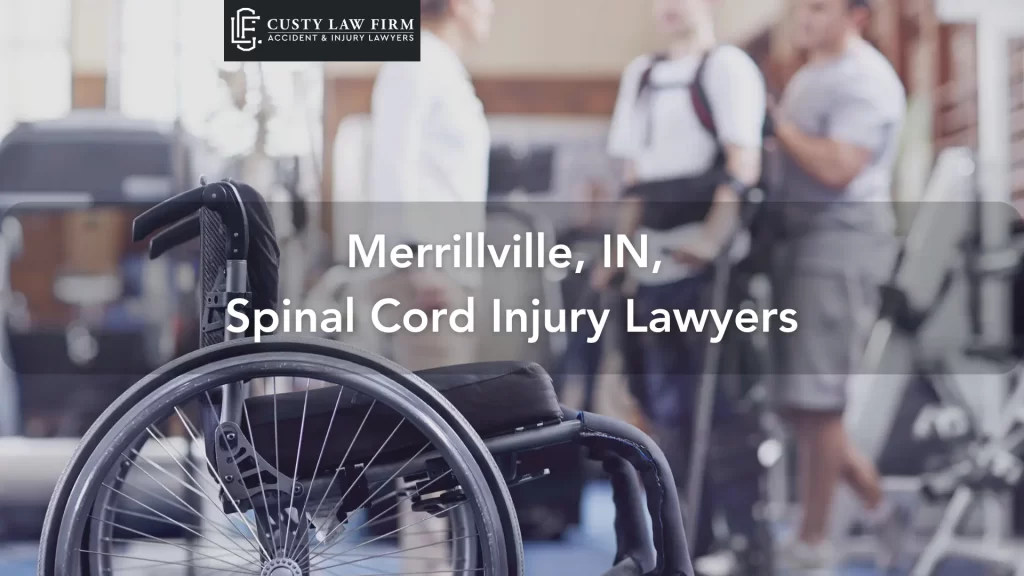 A spinal cord injury is not just a physical but an emotional and financial one. You may be tangled in a web of medical bills, lost wages, and questions about your future. It's important to remember that you're not alone in this journey.
That's where we come in. Our Merrillville injury attorneys are here to support you, guide you, and, most importantly, fight on your behalf. We'll handle the insurance companies, deal with the paperwork, and, if necessary, take your case to court. We will do our utmost to safeguard your rights and help you recover compensation to start a new chapter in your life. Call (219) 286-7361 today or complete our contact form for a free case evaluation.
Types of Spinal Cord Injuries
Spinal cord injuries can be as varied as they are complex. The impact of these injuries can range from mild to severe, with each type presenting particular challenges and complications. Generally, spinal cord injuries fall into two primary categories: complete and incomplete.
Complete Spinal Cord Injuries
In a complete spinal cord injury, the connection between the brain and body below the injury site is severed completely. Because nerve signals from the brain can't reach the body below the injury site, these injuries often result in paralysis, either paraplegia (paralysis of the legs and lower body) or quadriplegia/tetraplegia (paralysis of both arms and legs). A complete spinal cord injury is typically permanent and can significantly impact someone's ability to live independently.
Incomplete Spinal Cord Injuries
When someone suffers an incomplete spinal cord injury, communication between the brain and body below the injury site remains. How much function someone retains after an incomplete spinal cord injury can vary widely, from nearly normal functions to significant impairments. In some cases, individuals with incomplete spinal cord injuries can regain some degree of function with proper medical care and rehabilitation.
Most Common Causes of Spinal Cord Injuries
According to research from the National Spinal Cord Injury Statistical Center, the most common causes of spinal cord injuries are:
Compensation for a Spinal Cord Injury
When facing a spinal cord injury, it's crucial to consider the various compensation types you could recover. The money you receive can help offset the costs and impacts of your injury, both now and in the future. With assistance from the right legal team, you could recover compensation for:
Medical Expenses
Medical expenses are one of the most significant costs associated with a spinal cord injury. These costs include emergency care, surgeries, hospital stays, medication, medical equipment, rehabilitation, and ongoing healthcare needs. Your insurance claim or lawsuit compensation can cover past and future medical expenses.
Lost Wages and Loss of Earning Capacity
When recovering from a spinal cord injury, you'll likely miss work for a long time, resulting in lost wages. Moreover, a severe spinal cord injury could diminish your ability to earn a living in the future. Compensation for lost wages and reduced earning capacity can help ease your financial strain.
Pain and Suffering
Spinal cord injuries can lead to substantial physical pain and emotional distress. While these losses are more subjective, our attorneys can help you pursue compensation for your emotional trauma, mental anguish, and decreased quality of life.
Loss of Consortium
A severe spinal cord injury can affect your relationships, particularly with your spouse. Compensation for loss of consortium can help address this impact.
Home Modification and Assistive Device Expenses
You might need to modify your home or vehicle to accommodate mobility aids after sustaining a spinal cord injury. Alternatively, you might need an assistive device like a wheelchair to get around. We can help you seek compensation for these expenses.
What to Do After a Spinal Cord Injury
After you've seen a doctor for a spinal cord injury, there are several steps you can take to safeguard your rights and set a strong foundation for a personal injury claim. We recommend you take the following steps:
Follow Your Medical Treatment Plan – It's essential to follow your doctor's advice and treatment plan closely. Taking this step establishes a record of your medical condition and demonstrates that you've taken your injury seriously.
Keep a detailed record of your experiences after the injury, including medical bills, prescription costs, and other associated expenses. It's also beneficial to keep a diary detailing your pain levels, emotional well-being, and how your injury affects your daily life.
Don't Discuss Your Injury Publicly – Be cautious about who you discuss your injury with and what you say. Avoid discussing details of your injury or case on social media. An insurance company could find your statements and use them against you.
Limit Communication with Insurance Companies – If an insurance company contacts you, be careful with what you say. An adjuster might pressure you into accepting a low settlement or admit fault. Politely decline to discuss the matter and direct them to your attorney.
Consult a Personal Injury Attorney – An experienced attorney can provide valuable advice and guide you through the legal process.
Deadline to File a Spinal Cord Injury Lawsuit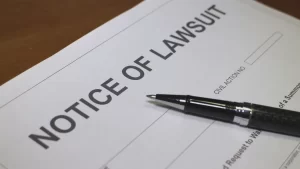 The Indiana Code says you have two years from when you sustained your injury to file a personal injury lawsuit. Waiting too long to contact a lawyer could cost you your right to compensation, making you desperate.
How Our Merrillville Spinal Cord Injury Attorneys Can Help
Our firm can provide essential guidance after a spinal cord injury. We can assess your case, identify the responsible parties, and calculate your potential compensation. After our investigation, we can negotiate with insurance companies on your behalf to secure a fair settlement. Our attorneys can take your case to court, using the evidence we've gathered and our legal knowledge to fight for your rights.
You have a short window to act following a spinal cord injury and a lot to lose if you wait too long. Call (219) 286-7361 or reach out online today for a free consultation.