Valparaiso Attorney for a Spinal Cord Injury from a Motorcycle Accident
If you have suffered a spinal cord injury from a motorcycle accident that was caused by someone else's negligence, you may be owed significant compensation for your injuries and other losses. A spinal cord injury can have life-altering consequences and leave you with unmanageable medical bills for years to come.
When you are involved in such a high-stakes case, you need a personal injury lawyer who will fight hard for you to receive the compensation you deserve and desperately need to make it through this difficult time. Contact the Valparaiso motorcycle accident attorneys of Custy Law Firm | Accident & Injury Lawyers today at (219) 286-7361 for a free consultation.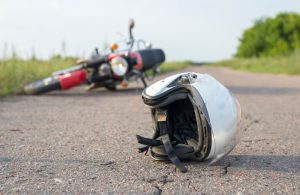 Why You Need a Lawyer
Although some people settle claims for their accidental injuries outside of court and without legal representation, with a spinal cord injury case you have so much on the line financially that hiring an experienced attorney is the only logical option. The responsible party's insurance company may offer you a settlement to cover your medical expenses, but many times these settlements are too small because the overall costs of your accident go far beyond just medical expenses.
An attorney with experience in representing spinal cord injury victims will be able to estimate all of the current and future costs that you may incur, including things that are harder to quantify, like loss of enjoyment of life due to disability, or renovations needed to make your home wheelchair accessible. We will then attempt to negotiate a higher settlement and, if needed, take your case to trial in court. We will also gather detailed evidence from law enforcement, medical providers, and any other applicable sources to build a strong case.
Why Choose Custy Law Firm | Accident & Injury Lawyers?
Our attorneys are committed to pursuing justice for injured victims in Valparaiso and surrounding areas. Unlike larger firms where you may feel lost in a sea of other clients, we pride ourselves on providing individualized attention to each one of our clients. We will treat you like family and strive to fully understand how your injury affects all aspects of your life.
This strong relationship with our clients not only makes the legal process comfortable for you, but it actually helps us build stronger cases and represent you better. Even though most cases are settled outside of court, we prepare each and every case as if it was going to trial. This way, we are fully prepared to go to trial when needed. Contact us today.
Motorcycle Accident Statistics
All drivers should use caution while driving, but it is even more important when motorcyclists are present. Motorcyclists are naturally at a higher risk for injury during an accident than other vehicle occupants simply because motorcycles do not offer much protection to the rider.
Even if a motorcyclist follows all the rules of the road, they can still be in danger when another driver is not paying close attention or makes dangerous driving decisions. In fact, statistics show that in 2019, there were 2,579 motorcycle accidents in Indiana, including 112 fatalities and 1,818 non-fatal injuries. Even if an injury is not fatal, it can be life-altering and permanent. Spinal cord injuries are among the most severe kinds of injuries that can come from a motorcycle accident. If you're suffering, don't hesitate to contact us today.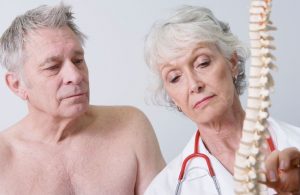 Types of Spinal Cord Injuries
A spinal cord injury occurs when the spinal cord is either partially or completely severed. There are three categories of spinal cord injury:
Incomplete spinal cord injury – When the spinal cord is only partially severed, some nerve signals can still pass through. This means the injured person may have some feeling and use of their limbs and often have a greater chance of recovery than if the spinal cord was completely severed. The severity of the damage relies largely on where the spinal cord was severed. Effects can range anywhere from minor trouble with coordination to eventual paralysis and anything in between. It is also possible to have an asymmetrical injury where only half of the body is affected.
Paraplegia – When the spinal cord is completely severed, this prevents nerve signals from passing through to control the body. Paraplegia means the lower half of the body is completely paralyzed on both sides of the body.
Quadriplegia – When the spinal cord is severed near the top, the victim typically has significant paralysis from the neck down, including all four limbs. Quadriplegics may be unable to breathe on their own or control their bladder or bowel movements. They will require round-the-clock care.
Any type of spinal cord injury will require extensive medical treatment, and very few individuals regain full use of their limbs. There are also many long-term complications that may develop over time.
Potential Long-Term Complications from a Spinal Cord Injury
Depending on the severity of spinal cord damage, injured people may also experience some of the following long-term effects:
Trouble regulating body temperature
Trouble regulating blood pressure
Loss of bowel or bladder control
Joint problems
Higher risk for heart and lung problems
Sexual Dysfunction
All of these factors along with paralysis can significantly impact a person's quality of life and put them at risk for depression. It is important to follow through with all recommended medical treatment and get plenty of support from family, friends, and professionals following a spinal cord injury.
Contact a Valparaiso Spinal Cord Injury Attorney Today
Given the severity of a spinal cord injury, it is crucial that you secure enough compensation now to cover medical expenses, loss of earning potential, and all other financial needs for the rest of the victim's life. Living with a spinal cord injury is very expensive because of the special accommodations the injured person will need.
Hiring an experienced attorney is the first step to recovering the full amount of compensation you deserve. At Custy Law Firm | Accident & Injury Lawyers, we will help you understand your legal rights, fill out paperwork, gather evidence, meet deadlines, and everything else that comes up during what may become a lengthy legal battle. We are compassionate, detail-oriented, and will fight as hard as we can as we pursue full and fair compensation for you.
We operate on a contingency basis, so rather than paying anything upfront or hourly, you will not owe us anything until we successfully secure compensation on your behalf. Contact us today at (219) 286-7361 to schedule a free consultation and get on the road to pursuing the money you deserve.