After a car accident, it can be difficult to know exactly what to do. In the days after the accident, you'll be handling injuries and property damage. You will probably also get a call or visit from an insurance claims adjuster.
These are skilled professionals whose goal is to protect the financial assets of their company. While they often represent themselves as a friend of the victim, that is not their goal. They are looking for information to disprove your claim against the insurance company.
When you know what to expect from the other party's insurance adjuster, you are better prepared to handle the conversation. The insurance company has experienced attorneys and insurance adjusters working to protect their financial assets. You should have a skilled attorney helping to protect your rights, too. Give a call at (219) 286-7361, or reach out to us online today.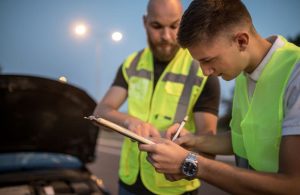 Six Things You Should Never Say to an Insurance Adjuster
An insurance adjuster may contact you to ask questions or to offer an early lump settlement. It is crucial that you don't speak with them or accept an early settlement offer without first speaking to your personal injury attorney. Your attorney can assess the value of your claim and protect you from saying something that may inadvertently have a negative effect on your case. If you have further questions particular to your case, don't hesitate to contact us today.
Never admit fault – You may end up speaking with an insurance adjuster over the phone for a short time. Even in that short conversation, take care not to use apologetic language. Even if you feel you were at fault, it's important to wait for the police report and your attorney's evaluation to determine how much fault you may carry.
While you might say "sorry" regularly out of habit, this is not something you want to say to the insurance adjuster. They are trained in active listening skills. Even in a short exchange, you may reveal more than you realize.
Do not speculate about what happened – Be polite in your conversation with the adjuster, but don't provide answers to questions that you don't know the answer to. It's okay to give the adjuster your name, contact information, and the time and date of the accident. They already have this information.
Anything further should wait until you speak with your attorney. Any type of speculative statement can hurt your case. The adjuster can later use your speculation as evidence that you've changed your story.
Do not give out information about your physical or emotional health – The insurance adjuster is interested in information about your injuries from the accident. They might ask a routine question, such as "how are you?" And they may seem concerned for your health and try to get you to tell them more about your condition. However, you may not know the full extent of your injuries when you speak to the adjuster.
Before you share any information, make sure your physician has given you a full diagnosis, and then don't say anything without your attorney's okay. Do not say "I'm fine" or "I'm okay." You might do this out of habit, but the insurance adjuster can interpret this to mean that you are fine and have no significant injury. If you have specific questions, don't hesitate to reach out to us today.
Do not make a recorded statement – Although the insurance adjuster would like you to record a statement about the accident, you are under no legal obligation to do so. Many will ask and take advantage of your inexperience with the law by insinuating that you're legally required to make one. If you record a statement about the events of the accident or answer questions about your injuries in a recording, the insurance company can use this against you in the future.
Do not bad-mouth the other party – If you've been injured because of someone else's negligence, it is normal to feel angry and frustrated. However, voicing that anger to anyone other than your attorney may cost you fair compensation. Personal injury lawsuits are intended to help pay for your expenses, not to punish the person at fault. If you're angry, the insurance company may argue that you aren't owed the money but want retaliation.
Do not accept the first settlement offer – Sometimes, the insurance adjuster will offer an early settlement. They may tell you this is the final offer. However, do not accept until you've spoken with your attorney. First offers are usually not the best offer. Insurance companies often hope that an inexperienced victim will not realize the value of their claim and will accept any offer just to get money in the door before getting a second opinion.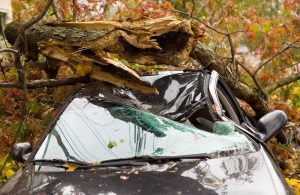 Contact an Experienced Accident Attorney Today
If you were injured in an accident that was not your fault, call the Valparaiso car accident lawyers of Custy Law Firm | Accident & Injury Lawyers today. You want an experienced and skilled attorney on your side to protect your rights and fight for fair compensation. Call our office today at (219) 286-7361 to schedule your free consultation. We recognize that every case is different, and we are ready to hear the details of yours.