If you've been injured as a result of the negligent actions of another party, the physical pain of the injury can come with a sense of injustice. The injuries you suffer from an accident can lead to expensive medical bills, a temporary or permanent disability that leaves you unable to work, and the loss of enjoyment of the things you used to love.
When someone's negligence causes you harm, they should be held accountable. This is where an experienced personal injury attorney can help. They can make it easier for you to recover compensation that can enable you to pay your medical bills, replace or repair damaged property, make up for lost wages due to missed time at work, and regain some of the freedom you lost due to your injuries.
Our skilled trial attorneys at Custy Law Firm | Accident & Injury Lawyers are proud to serve the community of Westville, Indiana. We are committed to representing our clients with compassion and tireless work on their behalf. We will always seek to recover the maximum compensation possible so you can rebuild your life and move on from the accident. Contact Custy Law Firm | Accident & Injury Lawyers today at (219) 286-7361 for a free consultation with one of our knowledgeable attorneys.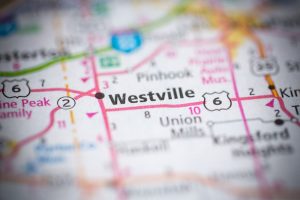 Why You Need a Westville Personal Injury Lawyer
An accident can turn your life upside down in the blink of an eye. The physical pain you feel from your injury may be the most prominent and immediate consequence of the accident, and it may last for weeks, months, or even a lifetime. However, this is just the start. Accident victims will also face financial stress due to the cost of their medical care and the loss of earning capacity. They will also have to deal with the daily pressure of attending frequent medical appointments, filing insurance claims, and managing the emotional pain and suffering that comes about in the wake of a traumatic experience.
A skilled and knowledgeable personal injury lawyer will be ready to handle the legal legwork so that you can focus on the aspects of your life that need your attention as you recover. Furthermore, those who work with personal injury attorneys generally recover more financial compensation than those who try to seek compensation on their own. No matter how large or small, any personal injury case stands to benefit from a skilled lawyer's assistance. If you are in doubt, contact Custy Law Firm | Accident & Injury Lawyers for a free consultation. We will give you a straightforward assessment of your case and help you understand your rights and legal options. Contact us today.
Why Choose Custy Law Firm | Accident & Injury Lawyers for My Case?
The Westville personal injury lawyers at Custy Law Firm | Accident & Injury Lawyers are passionate about supporting and assisting Indiana injury victims with the excellent legal counsel they deserve. We pride ourselves on our commitment to the individual attention we give to every one of our clients. While some law firms handle so many cases that their lawyers are unable to develop genuine relationships with the clients they represent, the legal team at Custy Law Firm | Accident & Injury Lawyers makes our strong relationships with our clients a cornerstone of our practice.
We know that we will only be able to get you the results that you need and deserve if we know you. We want to understand your situation and the unique details of how your injury has impacted your life. This way, we can fight for what is best for you.
Most injury claims are resolved well before they come to a courtroom. Nevertheless, the lawyers at Custy Law Firm | Accident & Injury Lawyers always prepare each case as though we were taking it to trial. By preparing ourselves to fight for what you deserve, we can go into negotiations with the knowledge that we have powerful arguments for the full and fair compensation you deserve. If the defendant is unwilling to give you what we believe you are owed, we will be ready to go into court and fight for maximum compensation.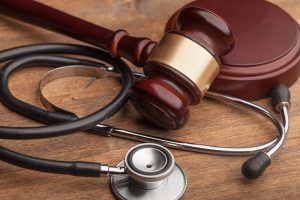 Cases We Handle
There are many kinds of personal injury cases because there are many situations in which another person's negligence can lead to injury or even death. When this occurs, the Westville personal injury attorneys at Custy Law Firm | Accident & Injury Lawyers are ready to fight for justice and fair compensation on behalf of the victims. We have the experience, skill, and resources to handle all types of personal injury cases, including:
Whatever the circumstances of your injury, it is essential to work with an Indiana personal injury attorney who understands how to fight on your behalf. Contact us today for a free consultation, and we will give you an honest assessment of your legal options.
Contact Custy Law Firm | Accident & Injury Lawyers Today
If you have been injured in an accident in Indiana, you need a personal injury attorney with the experience, resources, and skills necessary to build a strong case. You also need someone who will fight for your best interests every step of the way.
The experienced Westville personal injury lawyers at Custy Law Firm | Accident & Injury Lawyers provide our clients with the excellent legal representation they require in their time of need. Our knowledgeable attorneys and committed legal support staff are determined to do everything we can to ensure that you receive the full and fair compensation that you deserve to move on with your life. Furthermore, you will not pay any legal fees whatsoever unless and until we recover financial compensation on your behalf.
Contact us today for a free consultation by calling us at (219) 286-7361 or contacting us online.