Valparaiso Attorneys for Birth Injuries Resulting in Wrongful Death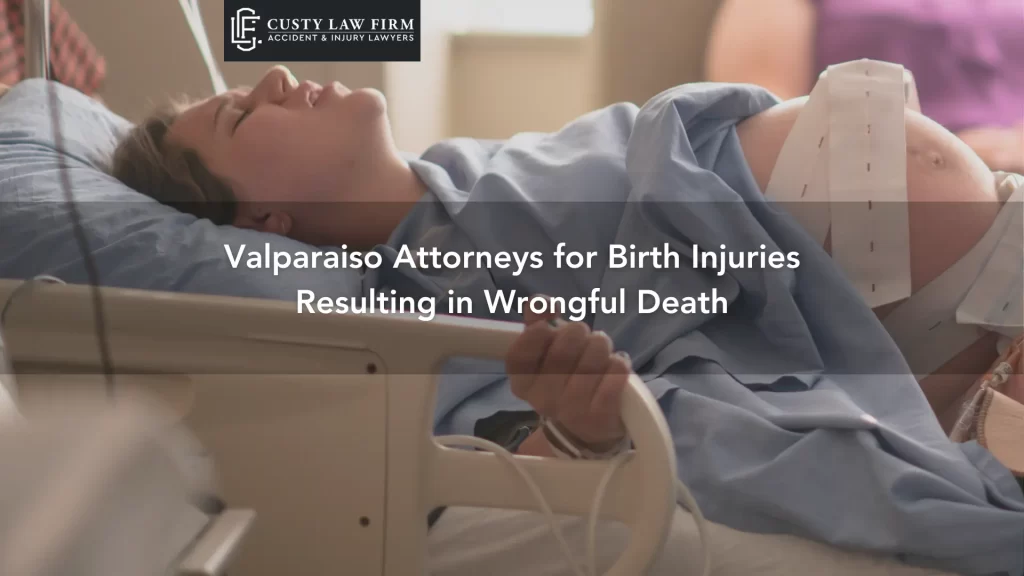 A birth injury is any harm that impacts a baby during birth or in the time closely following the birth of the child. Birth injuries can, unfortunately, sometimes result in an infant's death. However, in most situations, birth injuries are avoidable.
At Custy Law Firm | Accident & Injury Lawyers, we understand that losing someone is a traumatic experience that no money can offset. However, those who have lost a child due to a medical professional's carelessness or wrongdoing deserve justice. The experienced Valparaiso wrongful death attorneys of Custy Law Firm | Accident & Injury Lawyers could pursue the compensation you deserve so that you can deal with your grief without the stress of financial strain from medical expenses and other birth injury-related losses.
The skilled attorneys of Custy Law Firm | Accident & Injury Lawyers are experienced in dealing with birth injury and wrongful death claims. Contact us today for a free initial consultation.
Types of Birth Injuries That Result in Wrongful Death
There are a variety of birth injuries that may cause an infant's death, including:
Trauma during delivery: Improper use of birth-assisting tools such as forceps can cause severe trauma to an infant, leading to death.
Oxygen deprivation: No one can survive without oxygen, so if a healthcare professional fails to recognize that a baby is in distress and oxygen deprivation results, a valid wrongful death claim might exist.
Failure to monitor the infant during the pregnancy: If a medical professional fails to monitor or notice signs of distress and death results properly, they may be liable.
Not all birth injuries may result from a medical professional's negligence, but when they are, the parents might have a right to compensation for their losses. Medical professionals are required to perform their duties in accordance with a particular standard of care. Failing to adhere to this standard when monitoring the mother and baby during pregnancy, labor, or even the moment after a child is born may result in an unnecessary loss of life.
Wrongful Death Claims Resulting from Birth Injuries in Indiana
Not all pregnancy complications or birth injuries are preventable or caused by a medical professional's negligence. However, if the unthinkable happens, and a medical professional or facility is negligent, those individuals or organizations should be held accountable for their actions.
Statute of Limitations for Wrongful Death Claims
Under Ind. Code §34-23-1-1, the decedent's representative must file a wrongful death claim within two years of the accident. A personal representative will generally be one of the child's parents, the parents jointly, or someone appointed by the court.
While you have two years to file a wrongful death claim, you should contact an experienced attorney from Custy Law Firm | Accident & Injury Lawyers as soon as possible after the injuries occur. The sooner the evidence is reviewed and a case is filed, the better chance there will be for compensation. The longer you wait to file a claim, the harder it is to verify the facts of the situation, and evidence may become damaged or lost.
Compensation You Can Receive for Birth Injury Claims
By filing a wrongful death claim after a birth injury causes an infant's death, the infant's family may seek compensation to ease the financial burden of the loss. In Indiana, there are two categories of compensation: economic and non-economic. The purpose of compensation is to cover the losses resulting from the death. Indiana's law allows recovery for the following:
Economic Compensation
Economic compensation includes any tangible losses a person has incurred or will incur because of the injury. Economic compensation is generally easy to calculate because the losses are easily documented. Such compensation includes:
Medical expenses: A skilled attorney will collect all the medical bills incurred to determine the total medical expenses relating to the wrongful death claim.
Funeral expenses: You could obtain compensation for funeral and burial-related expenses through your claim or lawsuit.
Psychiatric and psychological counseling: Compensation could be recovered for any counseling required by the parents or minor siblings because of the child's death.
The child's uninsured debts: This includes debts the parent is obligated to pay on behalf of the child.
Administration of the child's estate: If the infant has an estate, the costs of administering that estate could be sought in a wrongful death action.
Non-Economic Compensation
Non-economic compensation is more difficult to calculate because of its subjectivity. These are intangible losses the infant or parents suffered due to the death. Common non-economic compensation sought in wrongful death claims include:
Loss of the child's love and companionship
Loss of the child's services
When someone loses a child, their life is forever altered, and their suffering is unimaginable. As a result, an experienced attorney will try to determine the impact of the wrongful death on the plaintiff's life and request commensurate compensation. While we understand that no amount of compensation can replace a child, you still deserve compensation for your loss.
Caps on Medical Malpractice and Wrongful Death Compensation in Indiana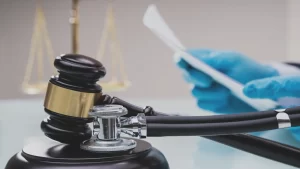 Unfortunately, Indiana has a cap on how much total compensation can be recovered in a wrongful death claim. Under Ind. Code § 34-18-14-3, the total amount recoverable depends on when the death occurred:
Before July 1, 2017 – $1,250,000.00
After June 30, 2017, but before July 1, 2019 – $1,650,000.00
After June 30, 2019 – $1,800,000.00
These caps, unfortunately, leave many individuals with far less than they deserve in compensation for the loss resulting from a medical professional's wrongdoing.
Contact Our Birth Injury Attorneys at Custy Law Firm | Accident & Injury Lawyers
If someone you know has lost a child because of a birth injury resulting from a medical provider's wrongdoing, contact a Valparaiso birth injury wrongful death attorney to help you seek the compensation you deserve. The attorneys of Custy Law Firm | Accident & Injury Lawyers will vigorously work toward your best interests and the maximum compensation for your case. Call us today at (219) 286-7361 or contact us online for a free consultation.