July 01, 2022
How to File a Personal Injury Lawsuit in Indiana
Indiana residents are injured in accidents that are not their fault every day. The causes of these injuries range from car and truck crashes to slip-and-fall accidents and dog bites. These injuries can be extremely painful, both physically and mentally, and they often lead to significant financial losses as well (lost wages, medical bills, etc.).
If you are struggling after being injured in an accident caused by someone else's wrongdoing, a personal injury lawsuit can help you recover the money you need to take care of yourself. But if you have not been involved in a personal injury case before, you may have some questions about how the process works. This is why the Indiana personal injury attorneys of Custy Law Firm | Accident & Injury Lawyers want to share the steps involved in filing and winning a personal injury case. Keep reading to learn more.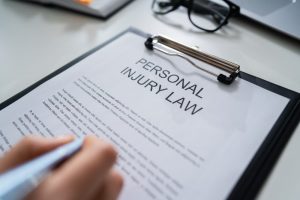 The Steps in an Indiana Personal Injury Case
Most personal injury cases in Indiana never make it to trial, even if the plaintiff files a lawsuit. However, it is still worth going through the steps in a personal injury claim and lawsuit, so you know what you are getting into. The basic steps in an Indiana personal injury case are:
Preliminary investigation of the accident – Once you have spoken to a personal injury attorney about your case, they will begin investigating the accident. Your lawyer and their team will be looking for evidence concerning two key elements of your case: Who is liable for your injuries, and what injuries can you be compensated for? They will look at police reports, medical records, photos from the scene of the accident, and other evidence to answer these key questions.
Determining liability – Based on the evidence from the initial investigation, your lawyer will have some idea of what parties are responsible for whatever injuries you sustained in the accident. For example, if you were injured in a car accident, the other driver might be primarily responsible for your injuries, but the company that made your car might also be liable because a mechanical defect contributed to the crash. If more than one party is liable for your injuries, you will need to file multiple insurance claims or personal injury lawsuits to recover full compensation for your injuries.
Documenting your injuries – To maximize your potential compensation, your attorney will need to thoroughly document all the physical injuries you have suffered, your direct expenses related to the accident, and any emotional distress you have suffered. The more evidence you have of the injuries you have sustained, the more money you are likely to recover.
Filing an insurance claim – After your attorney has completed their investigation, the liable parties have been identified, and all your injuries have been documented, the next step is to submit an insurance claim to the liable party's insurer. This is usually done by submitting a demand letter outlining how the accident happened, why the liable party is responsible for the accident, and what you are seeking in compensation.
Settlement negotiations – Once the insurance company has your demand letter, they and your lawyer will begin negotiating a settlement to compensate you for your injuries. Working with an experienced personal injury lawyer can help you fight back against the insurers if they try to deflect blame for your injuries. Your lawyer will work to maximize your potential compensation.
The case settles, or you file a lawsuit – If all goes well, your attorney will come back from settlement negotiations with a reasonable offer, at which point you will sign the agreement, and your case is over. But if the insurance company refuses to make a fair offer, you will need to file a lawsuit to force them back to the negotiating table. How do you file a lawsuit in Indiana? You must file the appropriate documentation with the appropriate court. It is possible to file a lawsuit without engaging an attorney, but it is unwise to do so. There are critical deadlines that cannot be missed, and voluminous documentation that needs to be compiled. Your lawyer is your best options when you file a lawsuit.
Discovery – If you did not receive a fair settlement offer and have filed a lawsuit, the next step is for both sides to exchange evidence ahead of trial. This process is known as "discovery," and it can take several months or longer to complete.
Mediation – To avoid a costly and prolonged trial, the judge overseeing your case will likely ask both sides to meet with a mediator. By meeting with both sides in a less formal and less contentious setting than a courtroom, the mediator may be able to help you reach a satisfactory compromise so you can receive the money you need.
Trial – If you meet with a mediator and still cannot reach an agreement with the insurance company, you will need to take your case to trial. Trials are unpredictable and risky but working with an experienced personal injury attorney can reduce that risk. In any case, once the trial is over, that is essentially the end of your case. Either the judge or jury will award you compensation for your injuries, or they will side with the defendant, and you will not receive any money.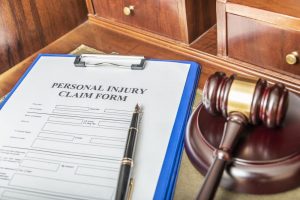 Contact an Experienced Indiana Personal Injury Attorney Today
The Indiana personal injury lawyers of Custy Law Firm | Accident & Injury Lawyers have seen how accidents can devastate people's lives, and we want to help recover the money you need to get your life back on track. Call (219) 286-7361 or visit our contact page today for a free initial consultation.