If employer negligence caused your loved one's death, you might be entitled to workers' compensation benefits or financial compensation. The Indiana wrongful death attorneys of Custy Law Firm | Accident & Injury Lawyers can help you investigate your legal options in a free consultation. Contact our Valparaiso or Merrillville, IN offices today at (219) 286-7361.
Workers' Compensation and Death Benefits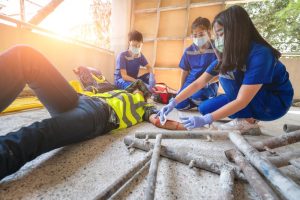 When someone passes away from a workplace-related injury or condition, their surviving dependents may be eligible for death benefits from Indiana's workers' comp system. These benefits cover medical costs and a portion of the worker's wages.
There are three categories of "dependents" who can apply to receive death benefits in Indiana, including:
Presumptive dependents – The law explicitly includes the deceased worker's spouse and dependent children under 21 as presumptive dependents. Stepchildren, adopted children and acknowledged children born out of wedlock are included. Disabled children the decedent cared for are also included, even if they are over 21.
Total dependents in fact – Members of this category are related by blood or marriage to the decedent and depended entirely on them for support. Single children under 18 are not considered total dependents in fact.
Partial dependents in fact – Members of this category are related by blood or marriage to the decedent and depended on them for some support. Single children under 18 are not considered partial dependents in fact.
Eligible dependents can receive a burial allowance to cover funeral expenses of up to $10,000. Each dependent can also receive recurring payments based on equal shares of two-thirds of the decedent's weekly salary. The total amount of the payment is capped by the statute.
Dependent minor children can receive death benefits until they reach the age limit, get married, or find employment. However, they will stop entirely after 500 weeks.
Widowed spouses can receive benefits until 500 weeks have passed or they get remarried, whichever comes first. If the spouse does remarry, the insurer may pay a settlement to cover up to 104 weeks of remaining compensation.
Workplace Wrongful Death Lawsuits in Indiana
In Indiana, workers' comp benefits are the "exclusive remedy" for workplace injuries or fatalities, even those occurring due to the employer's negligence. Courts will generally not hear wrongful death lawsuits stemming from a workplace fatality.
While most workplace fatalities must go through the workers' comp system, there are certain exceptions to the exclusive remedy clause. You may still be able to file a lawsuit in these situations:
Intentional actions – The employer deliberately took actions that led to the worker's death.
Negligent act by a third party – If a third party's negligence led to the worker's death, they might be liable to compensate you.
Product defect – If a worker dies on the job due to a defective product, its manufacturer or designer might be liable.
No workers' comp coverage – Indiana state law requires most employers to carry workers' comp coverage. You may be able to file a lawsuit against an employer if they don't have coverage.
Compensation in a Wrongful Death Lawsuit
Wrongful death lawsuits in Indiana can only be filed by the deceased's personal representative. If the court finds that the defendant's negligence caused the death, they may award compensation for the following:
Expenses for the worker's funeral, cremation, and/or burial
The worker's medical and hospital bills
The worker's lost future wages
Loss of companionship, up to $300,000
In Indiana, the judge or jury in a wrongful death suit will determine where compensation goes. State law requires any award for medical or funeral expenses to go to the deceased person's estate. The remaining award will go to the decedent's spouse and dependent children.
The court cannot award compensation for lost future wages or grief if the decedent had no dependent children and was not married. To receive compensation, a parent or child must prove their relationship to the decedent.
If the decedent has no spouse, children, or next of kin, compensation will go to any of these parties:
The hospital, to cover medical expenses
The funeral director, to cover memorial and burial costs
The personal representative, to cover administrative and legal fees
Wrongful Death Settlements in Indiana
Before filing a wrongful death lawsuit or during the discovery phase, both legal teams may engage in settlement negotiations. The plaintiff and their attorney will agree on a fair settlement amount ahead of time.
Negotiations may take place independently or with a third-party mediator to supervise. Once the parties reach a settlement agreement, the case will not proceed further.
Should I Pursue Workers' Comp Benefits or a Lawsuit?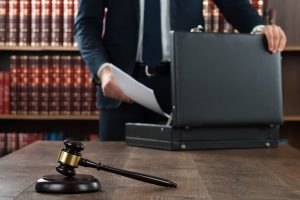 Indiana's workers' comp system is "no-fault." A worker's dependents can pursue death benefits even if the employer has only partial fault for the accident. However, if they choose this avenue, the decedent's personal representative cannot sue the employer.
To decide whether to pursue workers' comp benefits or prepare a wrongful death lawsuit, your personal injury lawyer must consider the following:
How much compensation you're pursuing – With a strong case, you could recover more compensation from a wrongful death settlement than from workers' comp benefits, or vice versa.
Time to recover compensation – Wrongful death trials can take months or years to reach a verdict. Both sides are incentivized to settle if they can, whether through independent negotiations or working with a mediator.
If anyone else held responsibility – Even if they cannot sue the employer, a personal representative can still sue a third party that had some responsibility for the death.
Deadlines to File a Wrongful Death Lawsuit in Indiana
If you are the decedent's personal representative, you have two years to file a wrongful death lawsuit. While many wrongful death cases do not go to trial, you should still seek representation as soon as possible. The more time your legal team has to prepare a case, the better odds you have of securing the financial compensation you deserve.
Speak with a Valparaiso, IN, Workplace Wrongful Death Lawyer
You deserve empathetic and talented legal representation if you lost a loved one due to a workplace accident. The National Association of Distinguished Counsel recently recognized Brian Custy as one of America's top one percent of trial lawyers. Our team has nearly two decades of combined experience, and we never represent insurance companies. Contact Custy Law Firm | Accident & Injury Lawyers for a free, no-obligation case review at (219) 286-7361.
Related Posts: