If your loved one died in a motorcycle accident in Indiana that they didn't cause, you might be entitled to compensation. We understand that this is an incredibly painful and difficult time. You may be wondering how your life will continue after this tragedy. You may not know what to do or where to turn.
We have helped many people who have found themselves in a similar situation. Contact the Valparaiso wrongful death attorneys of Custy Law Firm | Accident & Injury Lawyers today at (219) 286-7361. You can talk with one of our compassionate attorneys about your case. Let us handle this for you while you focus on your family.
Motorcycle Collisions in Indiana
None of us ever expect that our loved one will set out on their motorcycle and not return. While motorcycle accidents are an unfortunate and tragic reality, this does not make dealing with the grief and loss that follow such an accident any easier. In 2019, 14 percent of traffic fatalities in Indiana were motorcyclists. In the majority of motorcycle collisions, the driver of the other vehicle is the one who is at fault.
A motorcyclist may operate their motorcycle with care while wearing a helmet and following all traffic laws. Even though they are ensuring they are riding safely, their well-being can still be threatened by the other drivers on the road. This is usually due to the other driver turning improperly, driving too fast for road conditions in bad weather, failing to yield the right of way, and reversing their vehicle in an unsafe manner.
What Does Wrongful Death Mean?
The legal system in the state of Indiana provides recourse for victims and their families when a person has died as a result of the injuries they suffered that were caused by someone else. If the victim would have been able to file a personal injury claim had they survived, the death is considered "wrongful." Personal injury cases require proving that another person's actions or failure to act caused the accident and resulting injury.
To prove this, you must demonstrate that the other driver was negligent in their actions. This means that they had a duty to act safely toward the other people on the road. Because they did not uphold this duty, this directly caused the death of your loved one.
A wrongful death lawsuit exists to help you as you deal with the aftermath of the accident. There is no amount of money that will ever make up for the loss you have suffered because of the other person's negligent actions. However, receiving compensation can help to lighten the financial burden and strain you are facing today.
Who Is Eligible to File a Lawsuit for Wrongful Death?
In the state of Indiana, the person who is the personal representative of the victim's estate may file a wrongful death suit. While the personal representative is the one who brings the case, the victim's survivors are the ones who would be entitled to the recovered damages.
The identity of the personal representative depends on the victim's age. If they were an adult, then only the person who was named by the victim as the executor of their estate may file a lawsuit. This means that if the victim did not name an executor prior to their death, an executor will be named by a judge.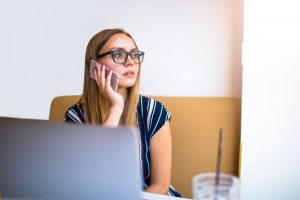 If the victim was a child, then only the child's parents or legal guardian may file suit. In this case, a child is defined by the state of Indiana as a person who is under the age of 20 years old, not married, and does not have any dependents. The definition also includes a person under the age of 23 who is enrolled in college or is enrolled in a technical school while working.
The victim's personal representative generally has up to two years to file a lawsuit from the date of the victim's death. That said, it's important to contact an experienced attorney now because there may be exceptions that apply. These could potentially reduce the amount of time for this statute of limitations.
For instance, if the suit would be against the state of Indiana, the time period is reduced to 270 days. If the suit would be against a city in the state of Indiana, the time period is reduced further to only 180 days. An experienced attorney and legal team will be able to guide you in your case to make sure these deadlines are met.
Compensation
A lawsuit for wrongful death exists to compensate the victim's families for the costs they incurred because of the accident. These may include medical bills and expenses for funeral and burial services. Also included may be what is called "loss of consortium." This is compensation to the victim's loved ones for relationship losses they have suffered as a result of the victim's death. In Indiana, the maximum possible award for loss of consortium is $300,000.
Call Custy Law Firm | Accident & Injury Lawyers Today
If your family member died as a result of a motorcycle accident that was caused by someone else, you might be entitled to compensation. We can help you as you move forward from this devastating and painful time. You do not have to do this alone. We have done this many times before and know how to get results. Our clients are the reason we are here, and our greatest source of pride is the testimonials they write after working with us.
Call us today at (219) 286-7361 to speak with a member of the Custy Law Firm | Accident & Injury Lawyers legal team for your free consultation. You can also submit a contact form, and we will be in touch. We are ready to discuss your case and your options with you so you can make the best choice for you and your family.
We do not charge any fees upfront, and we do not charge any fees whatsoever unless we win your case. Let us put your mind at ease as we fight for what is rightfully yours.