If your family member died because of a defective product, you might be entitled to receive financial compensation. You need to speak with an experienced wrongful death attorney as soon as possible. Contact the Valparaiso wrongful death attorneys of Custy Law Firm | Accident & Injury Lawyers today at (219) 286-7361 to discuss your case. Let us help you understand your options so you can make the best decision for your future.
What Is Wrongful Death?
Wrongful death occurs when another party's negligence or misconduct causes someone's death. The victim's surviving family could file a wrongful death lawsuit when that happens.
No amount of money can bring your loved one back or make up for the grief and anguish you have endured. However, wrongful death lawsuits are a mechanism to help ease the financial burden you are living with because of your loss.
Who Can File a Wrongful Death Lawsuit?
Wrongful death lawsuits exist to benefit the victim's surviving family. Only the personal representative of the decedent's estate can file a wrongful death suit. This is usually a family member, such as the victim's spouse, adult child, parent, or appointed representative from a will or estate plan.
If the deceased person was a child, then the lawsuit may only be filed by their surviving parents or guardian. The state of Indiana defines a child as an unmarried person without dependents who is either younger than 20 years old or younger than 23 years old and enrolled in higher education.
How Can Defective Products Cause Wrongful Death?
When we purchase products, we expect they are safe for our use. Sadly, this is not always the case. In 2019, Kids In Danger reported the highest number of infant deaths due to recalled defective products since the year 2000.
Many products can have defects and cause wrongful death, even when the consumer uses the product as intended. These may include:
Passenger cars, including components such as airbags and seatbelts
Consumer products, such as appliances or power tools
Children's products, such as cribs or highchairs
Medical devices, such as pacemakers or implants
Sporting equipment, such as bicycles or diving gear
Defects in products are generally divided into three groups:
Design defects — these are flaws in the product's design that inherently make it unsafe.
Manufacturing defects — these are flaws that occur during fabrication or assembly.
Marketing defects — this refers to failure to provide proper warnings or safety information.
Any of these types of defects can cause wrongful death. Each case is unique, and your ability to obtain compensation depends on the nature of the defect and other details.
Who Is Liable?
A wrongful death lawsuit based on a defective product can potentially be filed against parties in the product's supply chain. These may include:
The company that designed the product
The manufacturer of the product's components
The company that assembled the product
The product's distributor
The company that sold the product
Even if a company issues a recall, this does not automatically absolve them of liability. If there was a recall on a product that you suspect caused your loved one's death, you might still be able to file a lawsuit for wrongful death.
Pursuing Compensation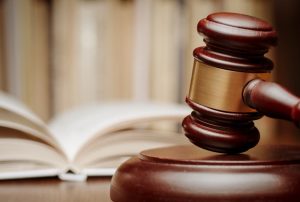 The process of pursuing compensation for wrongful death is complex. Your attorney will investigate to determine what happened and who is at fault. They will collect and analyze a significant amount of documentation as evidence.
You might start out by filing a claim with the at-fault party's insurance company if it's not a giant corporation that self-insures. Insurance companies are known for doing whatever they can to avoid paying money to victims' families. One way they may do this is by making settlement offers that are too low. They are hoping that you will accept such an offer if you are unfamiliar with all the components of compensation to which you may be entitled. These may include:
Funeral costs
Medical expenses
Loss of income
Loss of benefits
Loss of love and companionship
In Indiana, you have up to two years from your loved one's death to file a lawsuit for wrongful death. This time period is dictated by the statute of limitations. The same time period applies whether the victim was an adult or child.
Why Choose Custy Law Firm | Accident & Injury Lawyers?
You are dealing with enough in your life after losing your loved one. We believe your only job right now should be to focus on your family and move forward after this tragedy. Our personal injury attorneys are prepared to take on your case and pursue justice for you.
Custy Law Firm | Accident & Injury Lawyers will handle all negotiations in your case. We recognize a lowball settlement offer when we see it, and we will advise you to reject all unfair offers. Most cases are settled outside the courtroom. However, this does not always happen. We understand that, and we prepare each case as if it were going to trial. If settlement negotiations are unsuccessful, our attorneys will be ready to go to court to fight for you.
It's important to choose an attorney who has demonstrated experience and knows how to get results. Our prior clients gladly share their testimonials about their experiences working with us. We will bring the same level of tenacity to your case that we brought to theirs while we pursue compensation for your family.
With all the expenses you're dealing with after your loved one's passing, you might be worried about the cost of hiring an attorney. When you hire us, you'll pay no fees upfront. If we agree to take your case, we won't get paid until we get money for you. If you get no compensation, we get no attorneys' fees.
Call Us Today
If your family member's death was caused by a defective product, you might be entitled to compensation. You do not have to face this difficult and emotional time alone.
Call the Valparaiso defective products attorneys of Custy Law Firm | Accident & Injury Lawyers today at (219) 286-7361 to discuss your case in a free consultation with one of our attorneys. You can also submit a contact form online, and we will be in touch as soon as we are able.
Related Posts: