Indiana Bicycle Accident Lawyer
While car accidents are much more common than traffic-related bicycle accidents in Indiana, bicycle accidents prove much deadlier. In 2020, according to the Indiana University Public Policy Institute, pedestrians and cyclists were involved in less than 1 percent of accidents across the state. However, the incidents accounted for 14 percent of all traffic-related deaths. After such as tragedy, families are often left with nothing but grief and medical bills.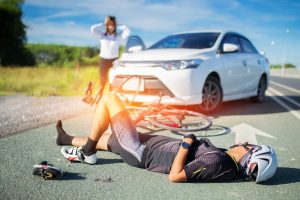 If your family member has died in a crash, the Indiana fatal bicycle accident lawyers at Custy Law Firm | Accident & Injury Lawyers can help you hold a negligent driver accountable. Our Valparaiso personal injury attorneys have extensive experience with wrongful death cases. No amount of money will make up for the loss of a family member, but we can help you explore your options if the loss is due to negligence.
Compensation from a lawsuit can help you pay outstanding medical bills, burial costs, and other financial considerations associated with losing a loved one. However, Indiana wrongful death cases can be complicated and time-consuming, but our attorneys can help. Call (219) 286-7361 or visit our contact page today for a free consultation.
How Does Indiana Define a Wrongful Death?
According to Indiana law, wrongful death is any death caused by another party's negligent act or failure to act. A fatal bicycle accident qualifies as a wrongful death if you can demonstrate that the driver showed negligence. Common examples of negligence that often cause fatal bicycle accidents include:
Driving under the influence of drugs or alcohol
Speeding or driving too fast for road conditions
Distracted driving
Drowsy driving
Failing to yield the right-of-way at an intersection or crosswalk
Drivers opening their doors without looking for cyclists
Drivers failing to check their mirrors and blind spots before turning, changing lanes, or backing up
Who Is Eligible to File an Indiana Wrongful Death Lawsuit?
The ability to file a wrongful death lawsuit in Indiana depends on several factors. If the victim was a minor, the parent or a legal guardian could file a lawsuit. As far as wrongful death cases are concerned, state law defines a child as:
Unmarried with no dependents and younger than age 20
Unmarried with no dependents and younger than 23 but enrolled in higher education (university, a technical college, career school, etc.)
A fetus developed enough to survive outside the womb
If the victim is not a child, as defined by state law, then the personal representative of the deceased's estate must file the lawsuit. In many cases, this person is a family member. However, the representative can be anyone named in the victim's will. If the deceased did not name someone in their will or did not create a will, the courts can appoint someone to represent their estate. This person can also file a wrongful death lawsuit.
Compensation in Indiana Wrongful Death Cases
In Indiana, specific laws give guidance regarding compensation in a wrongful death case, according to several factors. These factors include age, dependents, marital status, and assumed future earnings. Settlement in a wrongful death case breaks down as follows:
A child under Indiana law – In these cases, the child's parents or legal guardian can receive compensation for the loss of the child's future earnings and other services, the loss of consortium, any medical bills, counseling for surviving family members, and covering any of the deceased's outstanding debts.
Unmarried adult with no dependents – In these cases, the deceased's estate can receive compensation for burial and funeral expenses, medical bills, and the family's emotional consideration.
Married or had dependents – In these cases, the deceased's estate can receive compensation for burial and funeral expenses, medical bills, future lost earnings, and the loss of the victim's love, emotional support, and guidance.
In Indiana, compensation can include payment for the loss of companionship, otherwise known as the "loss of consortium." This compensation is awarded to the victim's family for the intangible and non-economic aspects of the death. This can include love, guidance to a dependent, and the general emotional toll associated with the lost relationship.
How Compensation Is Disbursed in Indiana Wrongful Death Cases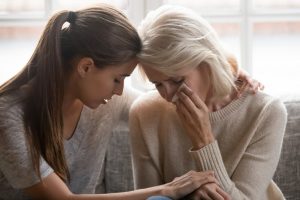 The laws regarding Indiana wrongful death cases are generally complicated, and the rules for awarding compensation are equally complex. To start, any compensation awarded in a wrongful death lawsuit concerning the death of a child goes directly to the victim's estate. The estate can then distribute the money to the deceased's beneficiaries.
In wrongful death cases involving unmarried adults without dependents, the compensation for funeral bills and medical expenses goes to the deceased's estate. The victim's parents or non-dependent children will receive the rest of the compensation. However, the surviving family members must first prove they had a real and substantial relationship with the victim.
Finally, in wrongful death cases involving a married adult or an adult with surviving dependents, the victim's estate receives compensation to cover the costs of medical bills and funeral expenses. The victim's spouse and any dependents receive the rest of the compensation.
Statute of Limitations on Indiana Wrongful Death Cases
After the death of your loved one, you have two years to file a wrongful death lawsuit in Indiana. Otherwise, the state will automatically dismiss your case. Understandably, due to the emotional nature of the event, family members sometimes hesitate before filing a lawsuit. However, to avoid any issues with the statute of limitations, it's essential to talk to a lawyer as soon as possible after a family member's untimely death.
Contact an Indiana Fatal Bicycle Accident Attorney Today
Negligent Indiana drivers should be held liable for their actions, especially when they kill a defenseless cyclist. Our knowledgeable and experienced lawyers can help you through the tragedy. If someone in your family has died in a bicycle crash, call (219) 286-7361 today or visit our contact page to speak with one of our Indiana fatal bicycle accident attorneys.