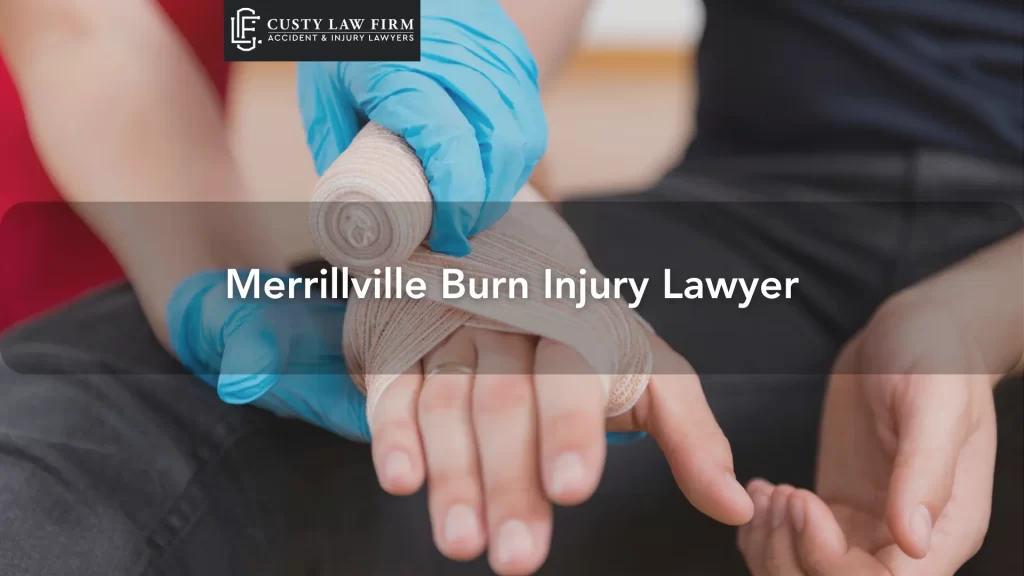 Almost any accident can cause a burn injury. Burn injuries are a significant worldwide public health problem because of their high incidence and life-changing consequences. Burn injuries are typically painful and debilitating, with long-term effects like scarring and loss of mobility that require costly long-term treatment.
Coping with the financial, physical, and mental costs of recovery from a burn injury is a daunting task for anyone to handle alone. Recovery from a burn injury can include years of ongoing medical treatment, including surgical grafts and physical therapy. Many burn injuries also require counseling for psychological distress and chronic mental health problems.
Call us if you sustained a burn injury in an accident caused by another person's negligent, reckless, or intentional conduct. The Merrillville personal injury attorneys at Custy Law Firm | Accident & Injury Lawyers can help you recover fair compensation from a burn injury claim. Call (219) 286-7361 or contact us online for a free consultation today. Our capable burn injury lawyers can evaluate your case for free and help you explore all your legal options.
Symptoms of Burn Injuries
The symptoms of a burn injury can differ based on the depth of the skin damage. It might take 24 to 48 hours for the signs and symptoms of certain burns to develop and become apparent. Let's review some of the common types and symptoms of burn injuries:
1st-degree burns are minor and affect only the outer layer of the skin (epidermis). First-degree burns usually cause some pain and redness.
2nd-degree burns affect the epidermis and the second layer of skin, known as the dermis. Second-degree burns cause severe pain, blisters, swelling, skin discoloration, and sometimes even scars.
3rd-degree burns extend to the layers of tissue beneath the skin, sometimes all the way down to muscle or bone. Third-degree burns can cause severe skin discoloration, scarring, and permanent nerve damage.
Causes and Effects of Burn Injuries
Burn injuries come from tissue damage caused by exposure to extreme temperatures, radiation, chemicals, electricity, or friction. Nearly every person has experienced a minor burn at some point in their lives. However, severe burns are often life-altering and sometimes even life-threatening.
Treatment for a burn injury varies depending on the location and severity of the tissue damage. Most people can treat sunburns and scalds at home with basic first aid supplies. On the other hand, deep or broad, extensive burns require immediate medical attention. The most severe burn injuries can even require treatment in specialized burn centers.
Burns can be caused by:
Fires and explosions
Exposure to extreme temperatures
Scalding steam or liquid
Hot metal or glass
Electrical currents
Sunlight and other sources of radiation
Caustic chemicals such as acids, gasoline, lye, and paint thinner
Possible complications of deep, broad, extensive burns include:
Bacterial infections
Fluid loss, including low blood volume (hypovolemia)
Extremely low body temperature (hypothermia)
Inhalation injuries from smoke or hot air intake
Raised (keloid) scars from the overgrowth of scar tissue
Bone and joint problems
Without proper medical attention, bacterial infections can lead to infections in the bloodstream (sepsis). Additionally, scar tissue from burns can cause the shortening and tightening of skin, muscles, or tendons (contractures).
Compensation Available for Burn Injuries
If you suffer a preventable burn injury due to someone else's wrongful behavior, you can seek compensation for your injuries. This compensation could include money for:
Medical treatment costs
Lost wages
Lost earning capacity
Emotional distress
Loss of enjoyment of life
Pain and suffering
When determining compensation for a burn injury, insurance adjusters and the courts usually consider these factors:
The victim's age
The severity of the burn injuries
The chances the victim will fully recover
The location of the burn injuries on the victim's body
Any resulting scarring or disfigurement
How the injuries will affect the victim's capacity to work
How the injuries will affect the victim's spouse and family relationships
Seeking Compensation for Burn Injuries
Victims of severe burn injuries often underestimate the range of monetary losses resulting from their conditions. Whether your burn injury is from a motor vehicle accident, building fire, or other preventable incident, you have the right to seek compensation if another person's wrongful conduct caused your injuries.
Types of Claims for Burn Injuries
If you sustain a burn injury, the circumstances surrounding the accident that caused your injuries will determine how you can seek compensation.
Workers' Compensation Claims
If you are an eligible employee, any injury you sustain in the workplace or on the job, including a burn injury, qualifies for workers' compensation benefits. Indiana law requires most Indiana employers to carry workers' compensation insurance, which pays for your medical bills and replaces a portion of your lost income after a qualifying work injury.
Personal Injury Claims
If another person's carelessness causes a burn injury, you could seek compensation for your losses from an insurance claim or a personal injury lawsuit.
Wrongful Death Claims
If a family member dies from a burn injury caused by another person's careless, reckless, or intentional conduct, you could file a wrongful death claim to recover compensation.
How an Attorney Can Help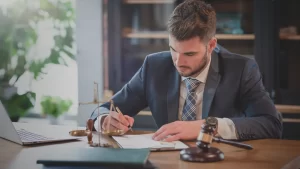 A skilled burn injury lawyer can help you in many ways as you seek compensation for your losses.
For example, a burn injury attorney can:
Explain your rights, including whether you are entitled to compensation after an accident that causes a burn injury
Collect and evaluate evidence to determine the validity of your claim
Estimate your losses accurately and determine the value of your claim
Determine who is responsible for your accident
Enlist expert witnesses to support your injury claim
Represent you in any dealings or negotiations with an insurance company. A burn injury lawyer can file a third-party claim against the defendant's insurance company
File your claim in an Indiana civil court and represent you in a lawsuit
Contact an Indiana Burn Injury Attorney Today
Call our dedicated team of burn injury lawyers if you suffered a burn injury due to another person's wrongful conduct, a capable Indiana burn injury lawyer at Custy Law Firm | Accident & Injury Lawyers can help you recover compensation for losses related to your injuries. Call (219) 286-7361 today for a free consultation to learn more.