September 16, 2021
How to Prevent Autumn Motorcycle Accidents
There is nothing like the fall season. The air is crisp and pleasant, and the leaves are spectacular. We are entering into the holiday season, with Halloween and Thanksgiving approaching. Autumn is the perfect time for a long motorcycle road trip.
As you head out on your road trip, whether it's to look at the leaves, or to go camping, or for no better reason than just to ride, there are some things you'll want to do to make sure your ride is safe, and you return to the comfort of your home. At Custy Law Firm | Accident & Injury Lawyers, we want you to enjoy your ride and be able to enjoy many more rides in the future. If you have any further questions, don't hesitate to reach out to us today.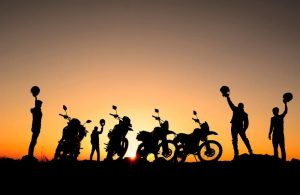 Here are some precautions you can take:
Be careful of falling leaves. While the leaves can be breathtaking, the season is called "fall" in part because leaves are falling from trees. These leaves are indiscriminate about where they fall, and sometimes the road can become slippery due to an accumulation of leaves. This can affect turns and curves, so be wary of leaves on the road.
Watch for frost. With the cooler temperatures, it is possible for frost to form on the road in the early morning hours or in the evening hours. The frost may not be readily apparent, so keep an eye out for possible signs of frost if you're out early or late.
Slick roads. The weather can be rainy during this time of the year, creating hazardous road conditions while you're biking.
Curves are always potentially dangerous but can become more so with frost or leaves on the roads.
Leaf watching. If you're on your motorcycle to see the leaves, you may want to plan to pull over to a safe shoulder or stopping area to view the leaves. Also, be careful of others who are also looking at the leaves. They may not be paying attention to those around them on the road.
Cold weather gear. The weather may seem ideal as your ride begins, but autumn weather can change. Be sure to have some cold-weather gear with you to keep you safe from the cold.
Steps to Take to Protect from Potential Hazards
The best way to be safe on a motorcycle road trip is to use common sense on the road.
Ride defensively. People on the road may not always notice motorcycles on the road, particularly if they're taking their eyes off the road to look at leaves. It's prudent for you to watch out for others.
Keep a safe distance. Because other motorists' attention is distracted in the autumn, it's always a good idea to increase the distance between your motorcycle and the cars ahead of you.
Slow down. When there may be frost on the road or fallen leaves, it's always a good idea to reduce your speed to minimize the possibility of slipping off the road.
Take your time. If you're riding to view the beautiful scenery, then there is no real rush to get where you're going. Take the time for frequent stops to look around, go slower, and relax.
Make yourself visible. Be sure you have your headlights on while riding your motorcycle and make sure your clothes don't blend in with your surroundings. A motorcycle ride is not always the best time for camouflage.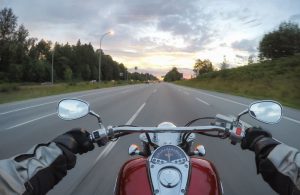 Contact Us
Should the worst happen and your autumn motorcycle ride turns into a collision with someone who isn't paying attention, call Custy Law Firm | Accident & Injury Lawyers. We're here to help you. We know how to pursue the compensation you need to compensate for your injuries and other losses. We have dealt with insurance companies and defense lawyers for over ten years, representing people who've been injured as a result of others' carelessness.
You won't have to pay us anything upfront. We operate on contingency, which means that we'll take no money from you until after we secure compensation for you. We'll take our fee as an agreed-upon percentage of your compensation.
Call us at (219) 286-7361, or contact us online to set up your first consultation with us. The first meeting is free. We'll listen to your story and let you get to know us. We'll work with you to determine your best course of action and work on a plan together to bring you fair and just compensation. We'll stay in constant contact with you and won't make any major decisions without your approval. You'll know every step we take on your behalf.
Call us at (219) 286-7361, or reach out to us online. We look forward to hearing from you when you need us.